This day, our friend we refer to as Panda gave us a visit.
His previously green/pink chameleon Toyota Camry with Blend S itasha needed some fresh change.
At least from what I see, a lot of people tend to change characters when redoing their itasha including myself.
Panda also decided to give a new character a chance and went with Ereshkigal from Fate/Grand Order.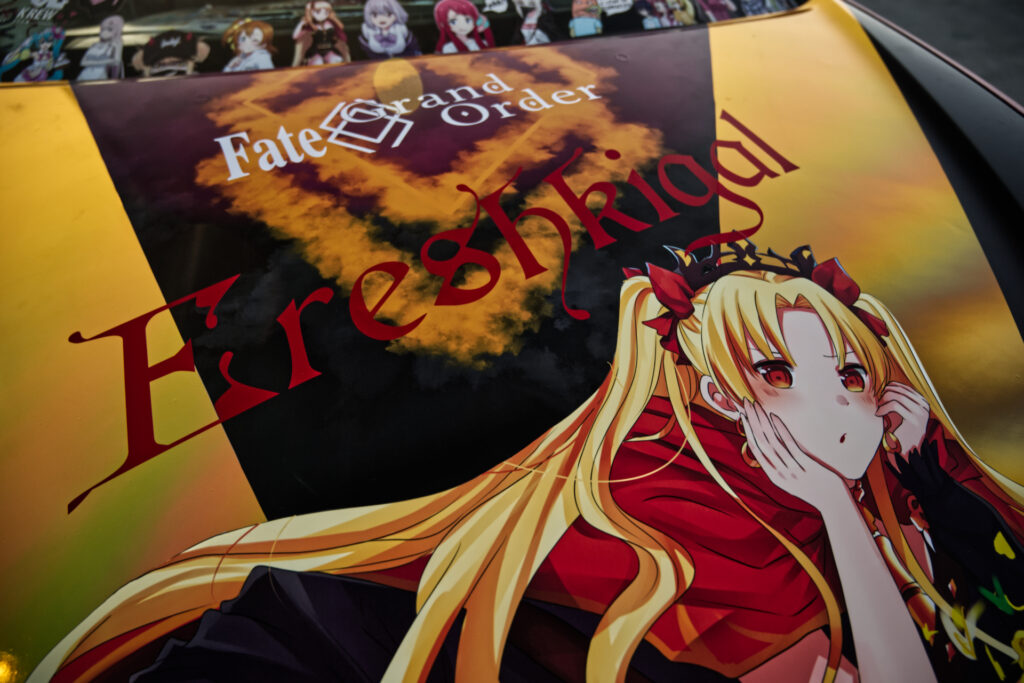 What I loved about this work was the fact that this was done in multi-layer with chrome gold effects.
It's a nice little touch that can bring such treat to the eyes even when they are relatively subtly applied like in this case.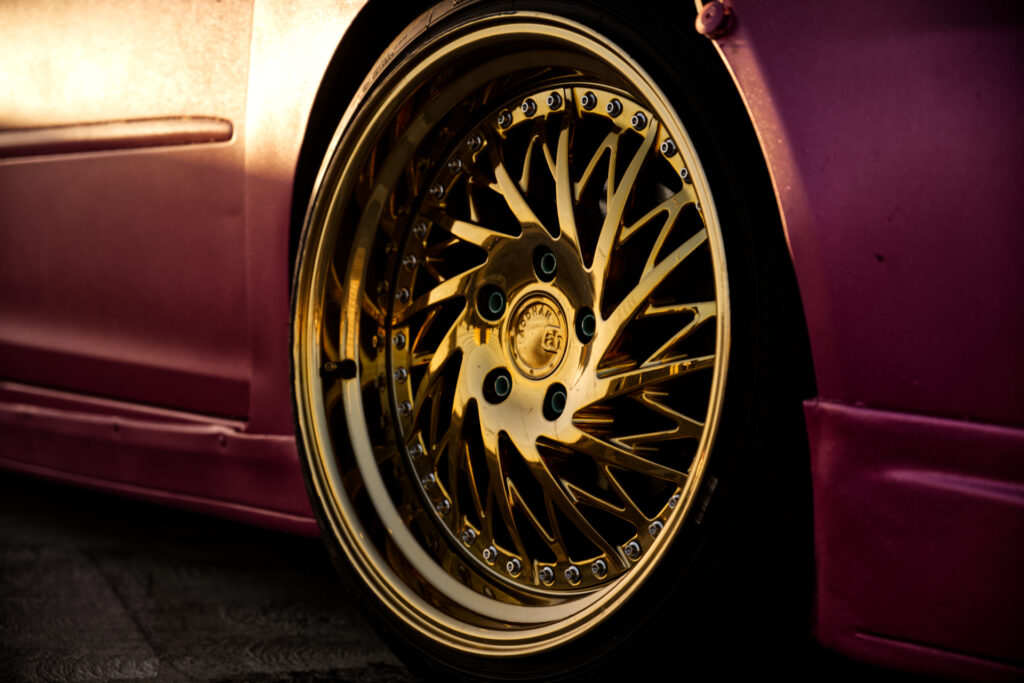 Peek the gold wheels going so well with the hood design!
Fun fact is that he has had these wheels long before this wrap but somehow ended up matching the new design perfectly.
Was this planned? Did he suggest using matching chrome gold bits on the design? Did Kyiv come up with the idea?
Honestly I don't know myself because I haven't had the chance to ask!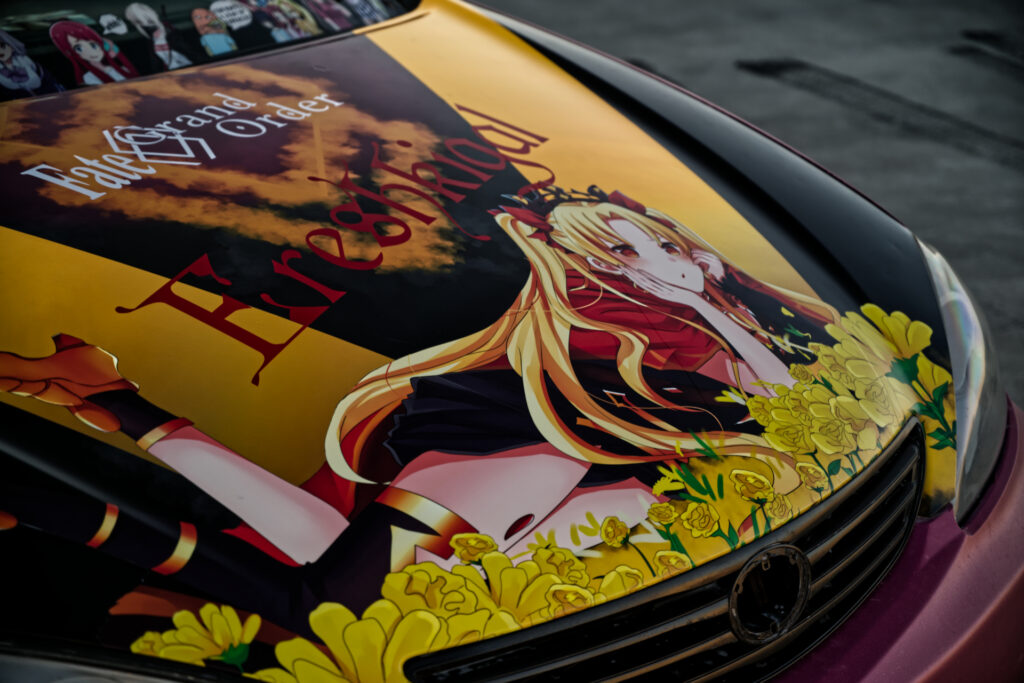 Ereshkigal lying on those flowers.
God that looks so comfy for her.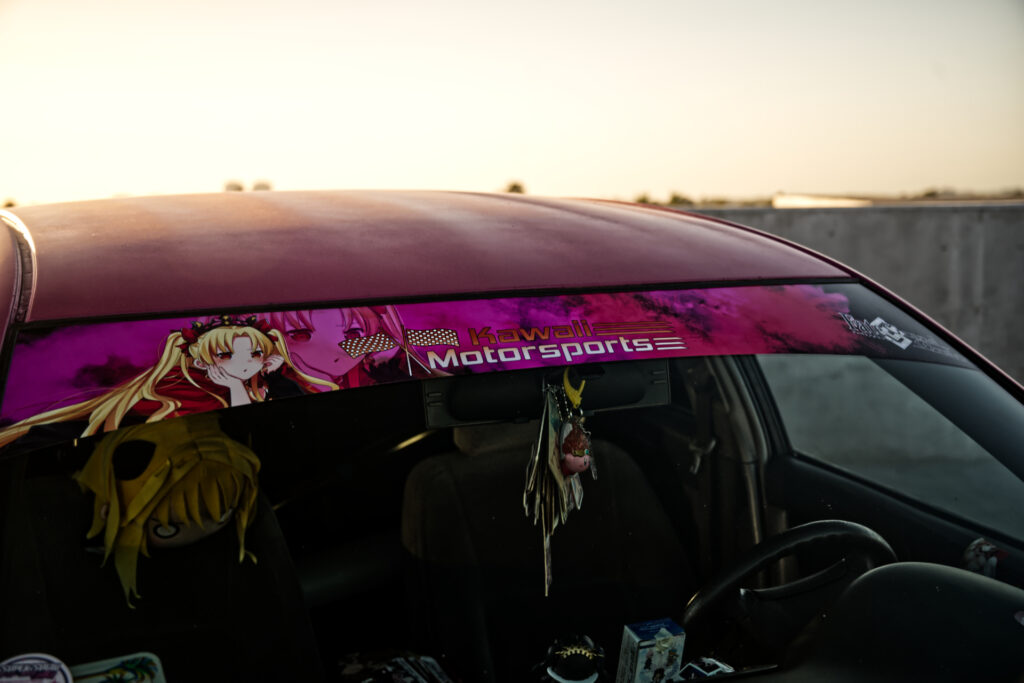 Of course we always provide a matching banner to each client we work with.
I would be the first one to say (I don't think Panda or any of us said this before thus theoretically first), that pink smoke and pink paint complement each other so well!