Hopefully the title got through and you are reading this alone because depending on who you are with, these photos can make the mood rather awkward.
Assuming that you are alone or with someone who won't be too judgmental, let's get this post started!
Soon after we finished wrapping a Honda Civic in Miku design designed by Summershop (to be posted later), we received an inquiry from his friend who is also from Las Vegas.
And when I heard what this project will have, I knew it would be quite a fun one.
Fully revealed hentai itasha?! That is not something I expected so soon with recent start of KMS.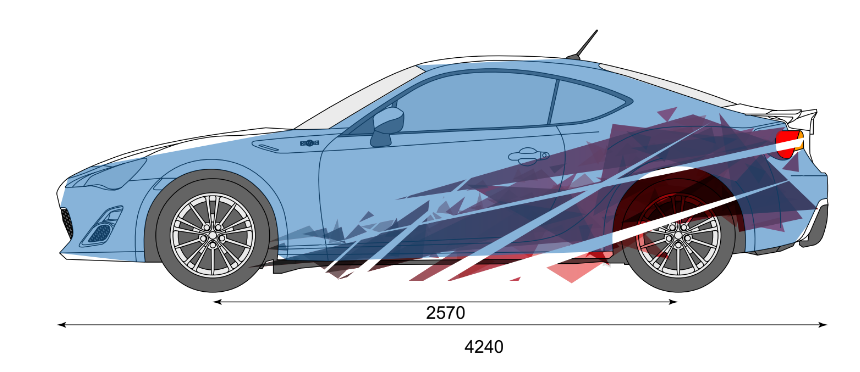 So the backstory is that the owner actually had a different design already but if I remember correctly, the installation did not go too well.
Since he had to buy a new wrap of it anyway, he decided why not go for a new design all in one?
So we started with the design for him as well slightly based on his original design.
Red was the color scheme and a group of triangles was the theme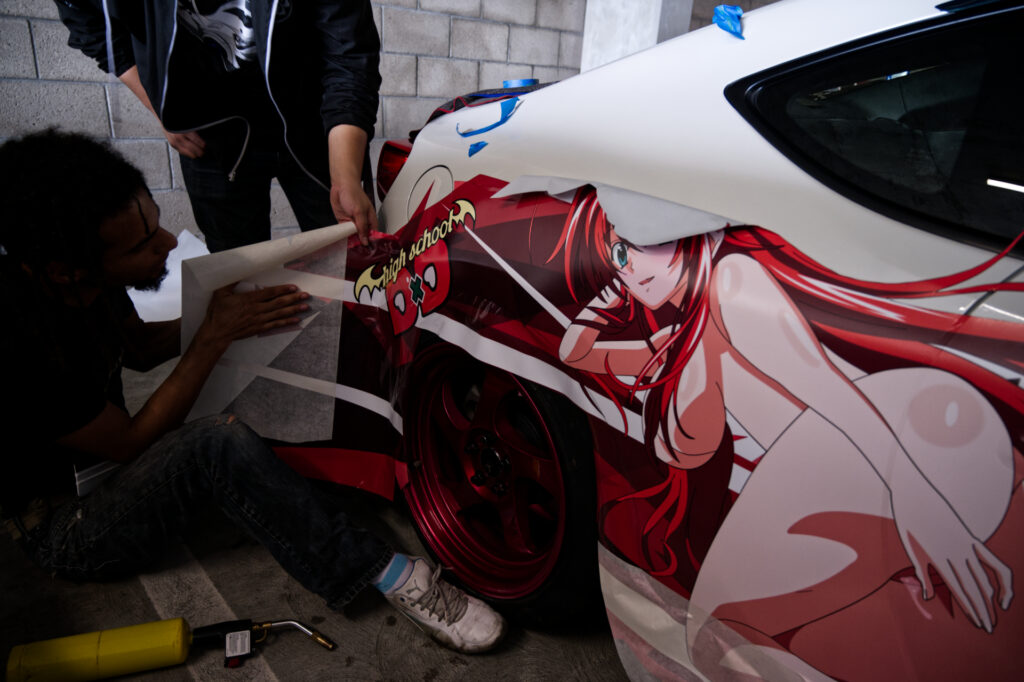 Installation day came and we enjoyed this day to the fullest!
Now that I see it, clear vinyl on the pearl white would have looked great but at the time we did not offer clear vinyl since we were still experimenting with the material.
One hard thing with this wrap or any cut wrap in general, is that it is harder to wrap than wraps with less edges and corner because more caution is required so the vinyl does not get ripped while repositioning or stretching.
Also props to the owner for such beautifully matched red wheels!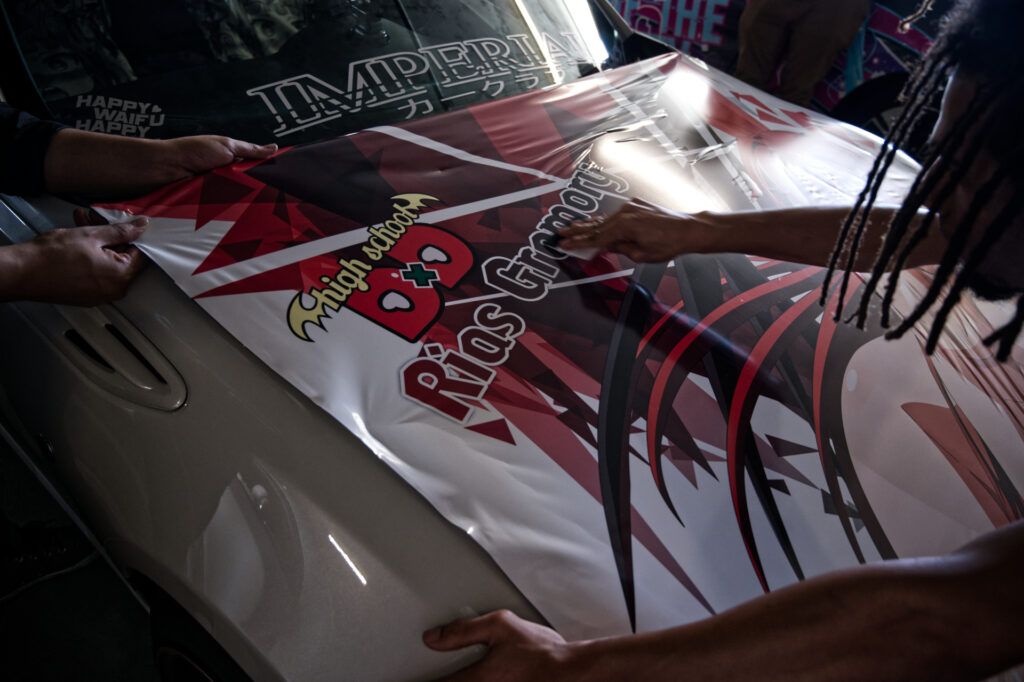 This was a 3 side package so after the sides, we worked on the hood.
The hood was actually suppose to have the biggest highlight of this car.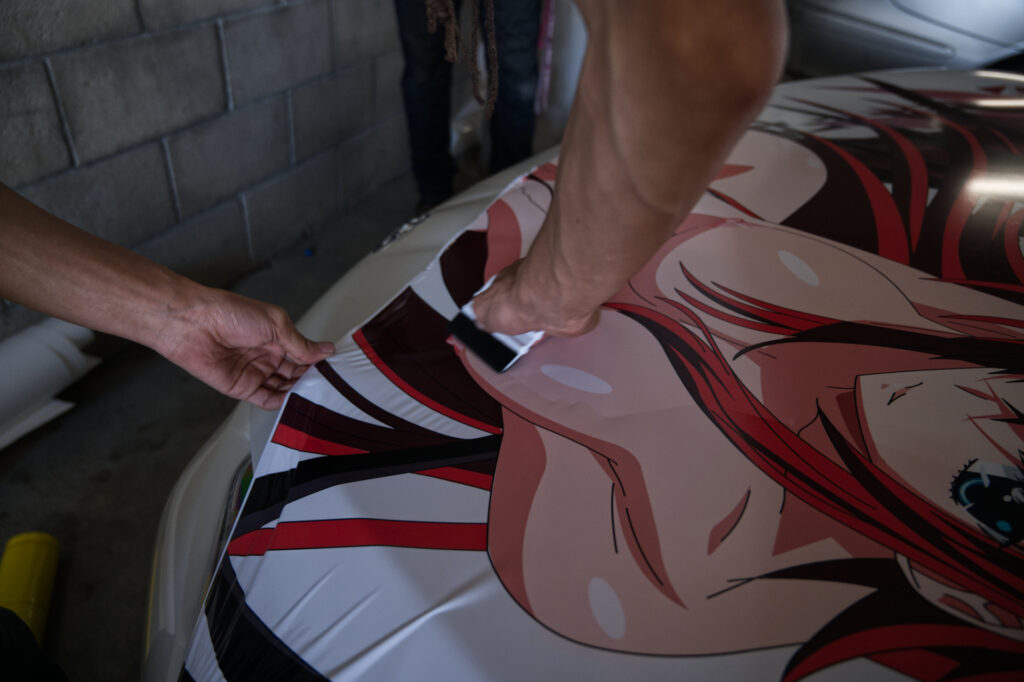 And the highlight was suppose to be magnetic swimsuit to cover the character's exposed body when he is at meets or shows.
Unfortunately we later found out that the hood is not made of material that is magnetic so the idea was soon disposed.
Good thing the hood is flat though because he can still just lay the magnetic bikini on top even though it won't actually stick.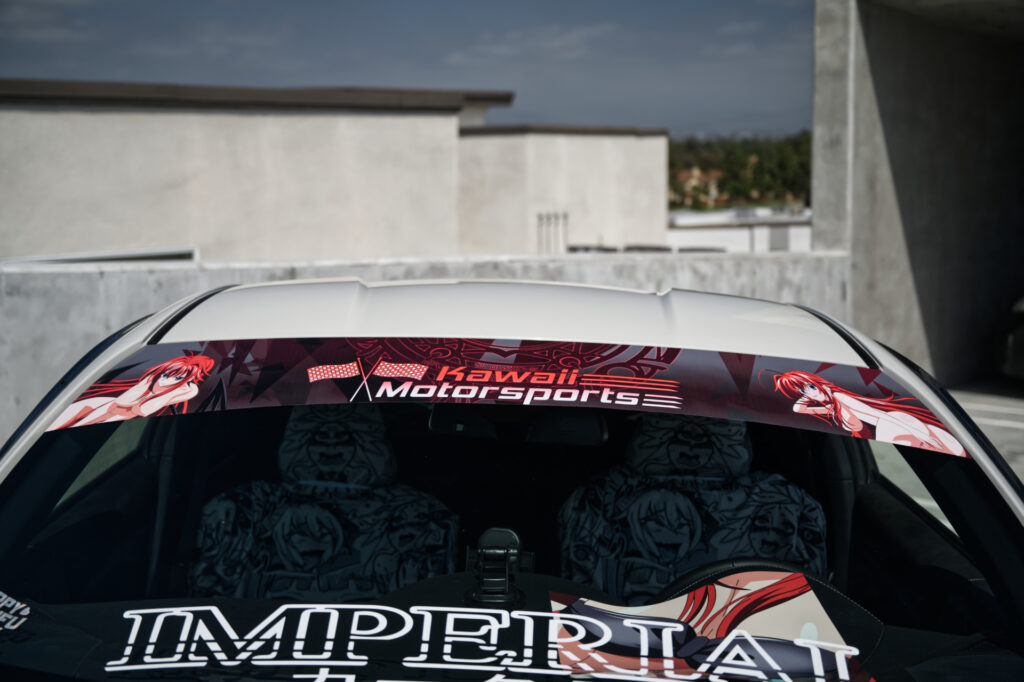 Red theme went all around up to the banner.
We utilized the character design on the banner as well so everything can be more consistent to each other.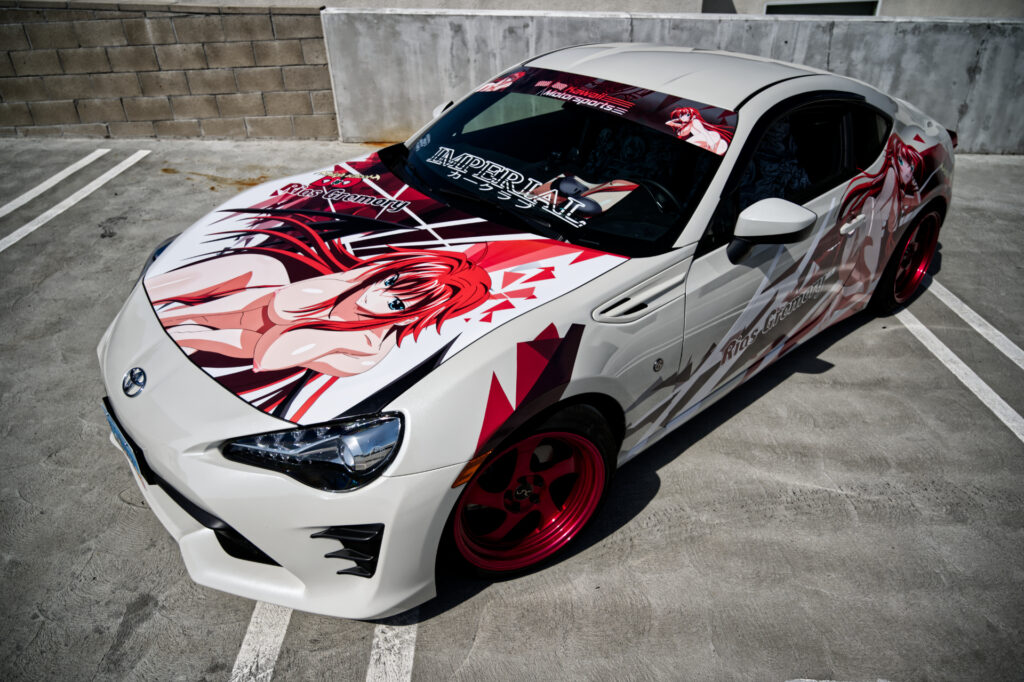 If you look at the dash, you can see the magnetic bikini piece that was suppose to go on top of the character.
It still is kind of disappointing that it could not be utilized to its fullest but we believe the owner will come up with a solution!
Until then let the swimsuit lay on top of her.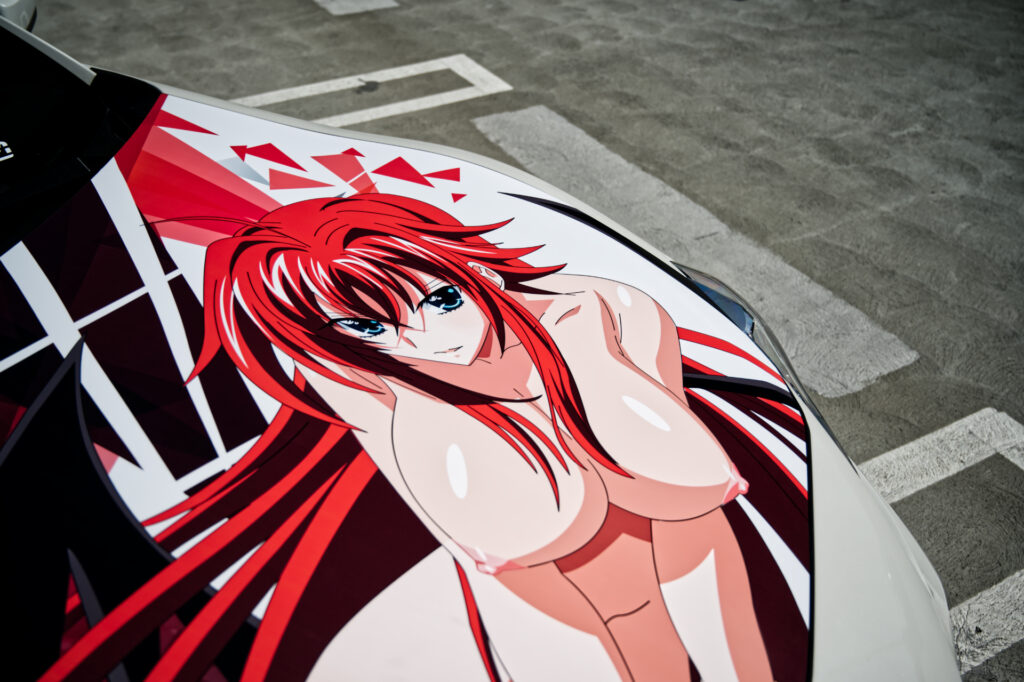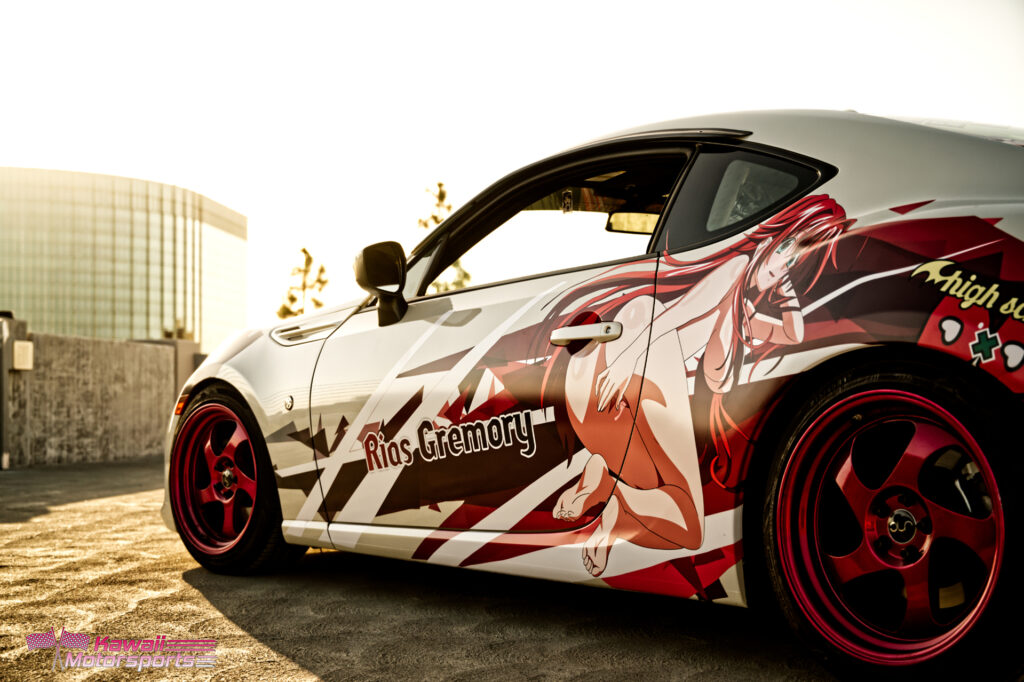 When he visited us again from Las Vegas after installation, we asked him if anyone bothered him for the fact that he has revealing characters on his car so openly.
Simple answer was that it's Las Vegas and this is just another normal thing there.
So there we go, if you want hentai on your car go to Vegas!
Car owner Instagram: @kimochi_life