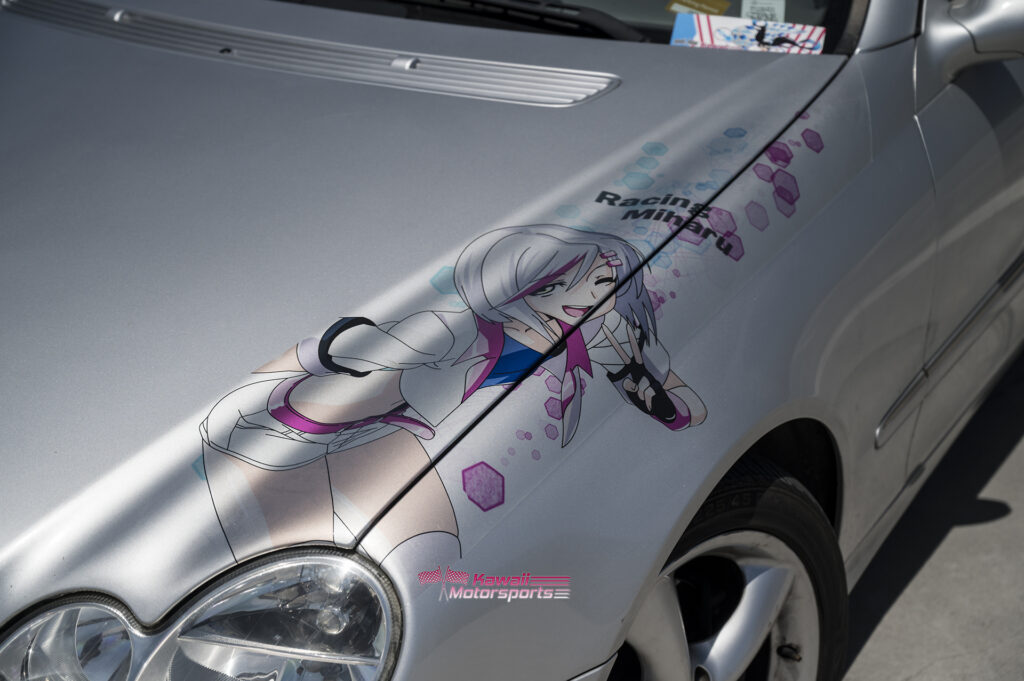 Following our previous post, I will show you another transparent itasha in our history!
This was actually done a day before the SAO Civic itasha in the previous post as another test after our truly "first first" transparent itasha we did on our IS250.
We have many transparent itasha we can refer to as our firsts depending on each category. (lol)
A unique thing to point out in this case is that unlike the other two stealth itasha, this has an original character which is doubling as one of the KMS characters.
Another thing is this character is a guy.
Wanted to tell you all to keep that in mind to be safe!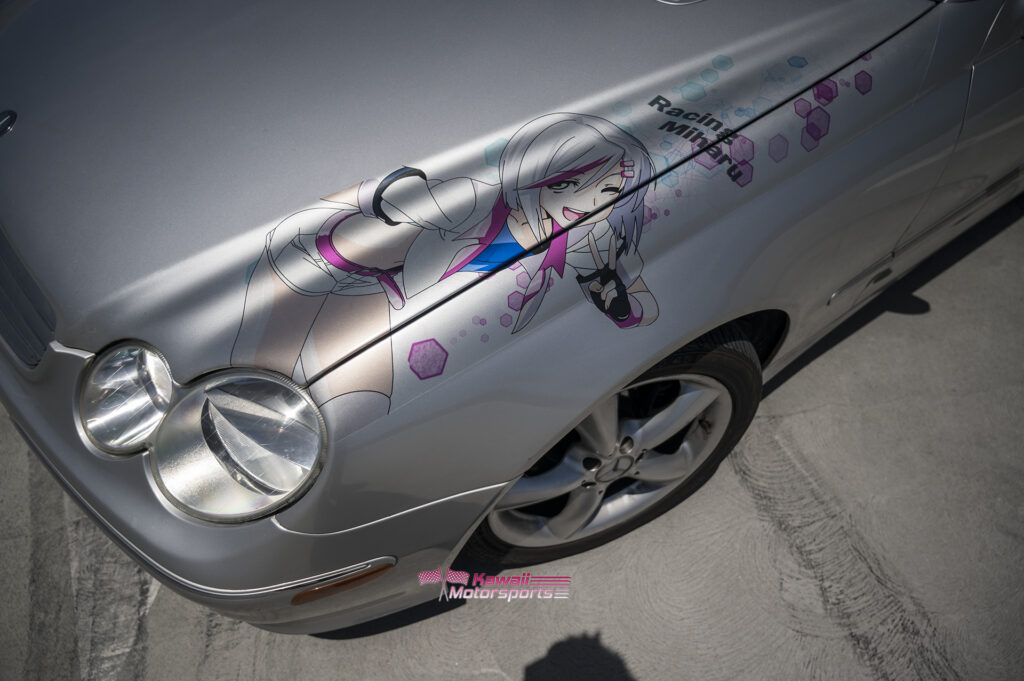 This is another great example of how transparent material can look.
Like mentioned before, depending on the paint of the car, different outcome can be expected in terms of color, texture, etc.
In this case, more lighter colors will have slight hint of silver underneath but this will give the colors more saturated feel.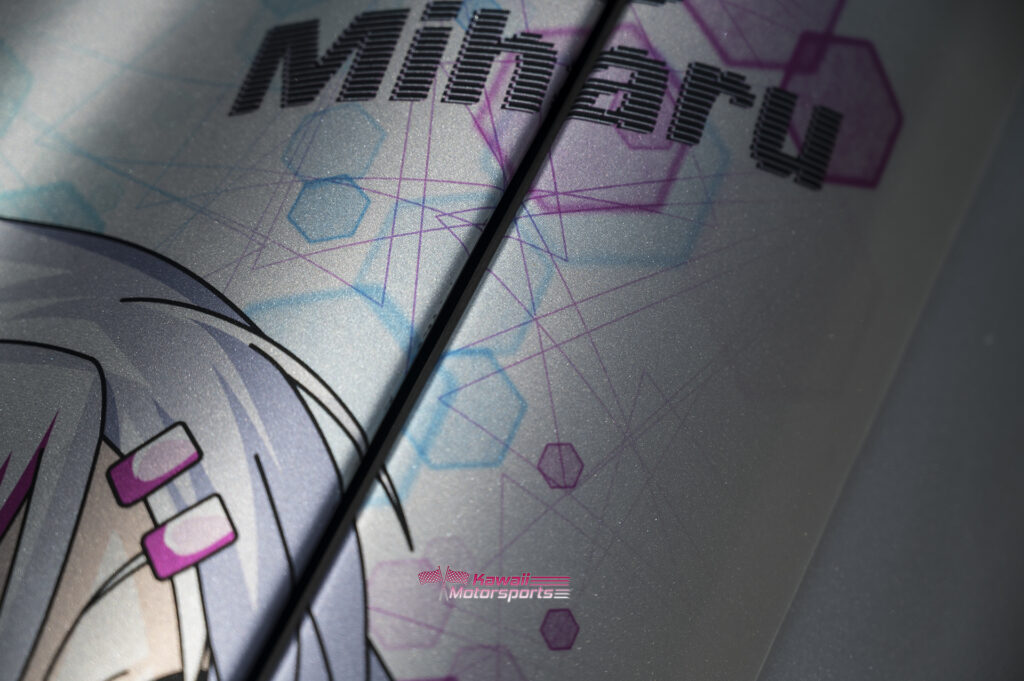 Here is a closeup shot!
You can actually distinguish where the original file used white (off white) vs where it has no color at all by seeing that transparent areas are much lighter and closer to the true color of the paint below.
Another advantage of using transparent vinyl is that until you get close like this, you can hardly see the seams where vinyl is cut and transitions into the paint.
It would be a good option for people who want smaller areas so they can use less material rather than buying full material to cover the entire body part containing that small area!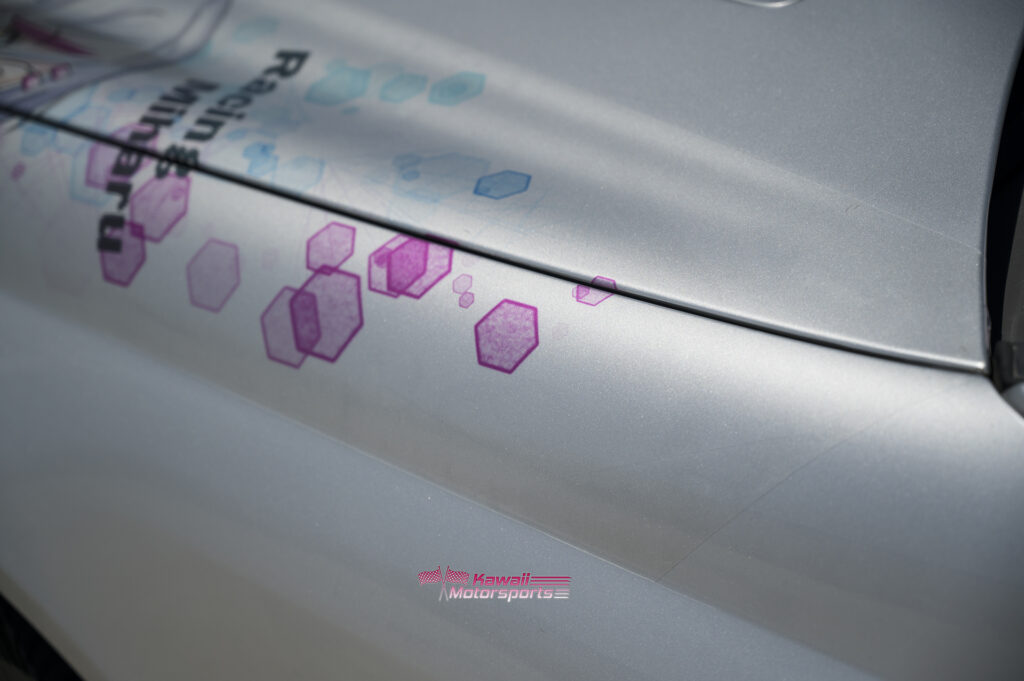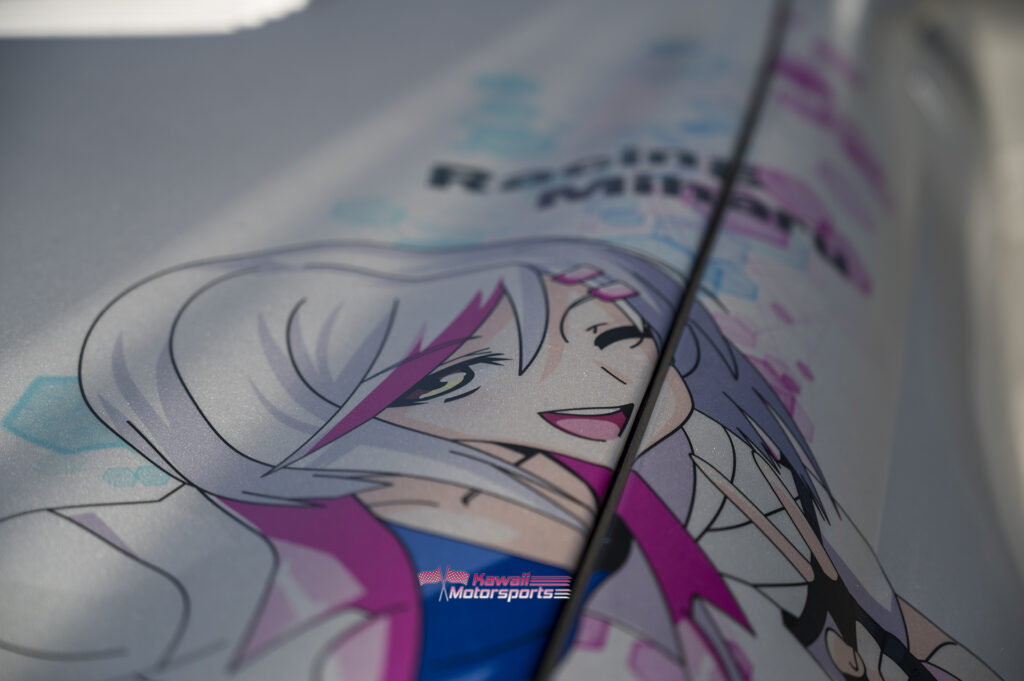 Usually, I would say it is a bit easier to work with transparent vinyl when it comes to designing.
With solid color, unless you can perfectly color match to the paint, it is always more ideal to either wrap all around or somehow come up with a clean edge while making sure it flows with the rest of the design.
When every design element inside the wrap is soft, that can be a hard task since the soft characteristics of the inside will collide with hard edges.
With transparent material, you can fade the edge all you want without worrying about color matching or wrapping all around!
It is my wish that we get more requests for this beautiful material to work with.
Car owner Instagram: @yukkigarage