Yes, we did change the photo spot a little bit for this car by the way!
So it's not the usual background.
But here we present our first client with transparent wrap installed! [CLAP CLAP CLAP CLAP]
This white Honda Civic was in for fender itasha.
The original plan was using regular vinyl but plans changed and we have decided to go with transparent instead!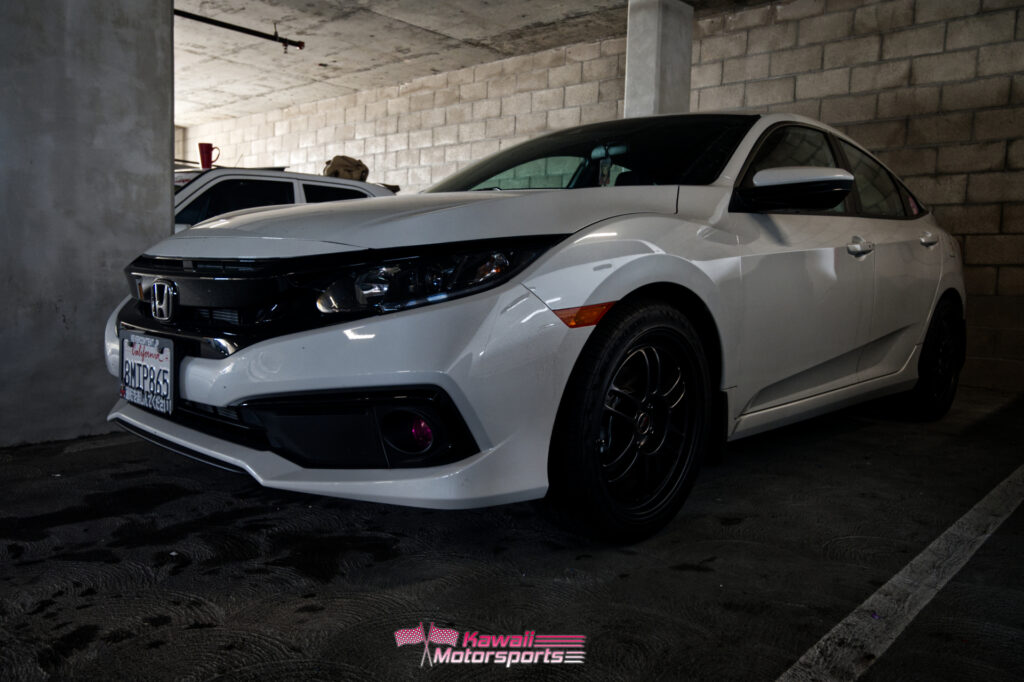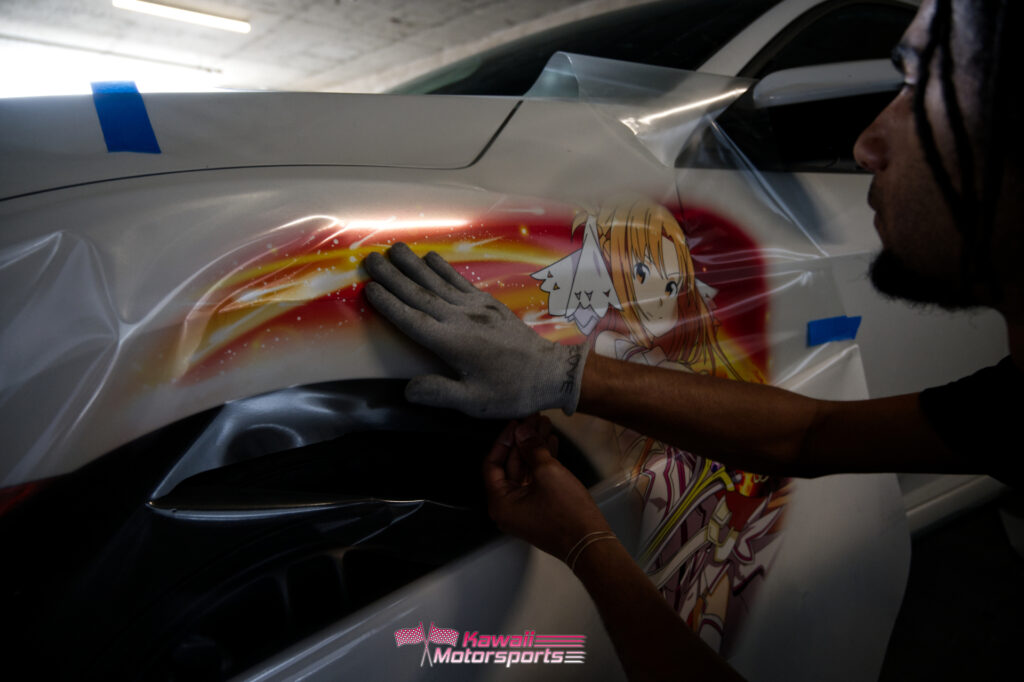 One thing to mention about transparent wrap is that it takes more work to clean the surface.
Unlike regular vinyl, due to the transparency, not even small particles of dirt and grime are allowed on the surface because wherever the opacity is low, the particles underneath will be seen through.
Other than that, it was just simple application just like regular vinyl we usually work with.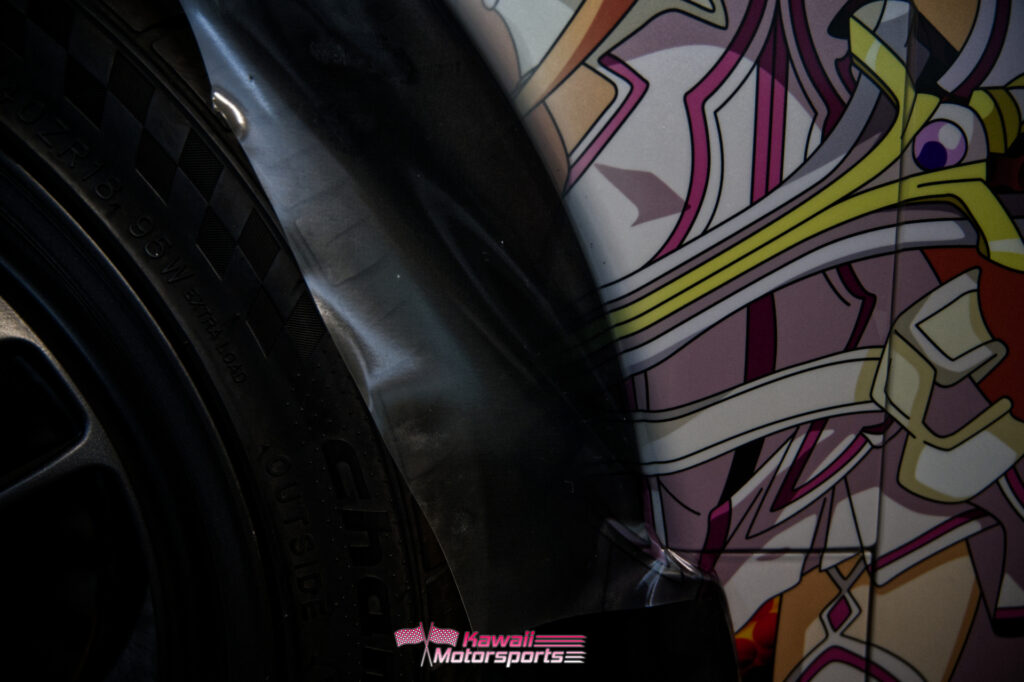 Here is how transparent vinyl shows on the surface.
You can see through lighter colors the pearl paint on the car and on dark background, it is very hard to make out the design.
That does not mean transparent wrap will not work on darker cars.
With the right method, stealth itasha can work on any paint, but different outcome and effects are to be expected based on the paint underneath.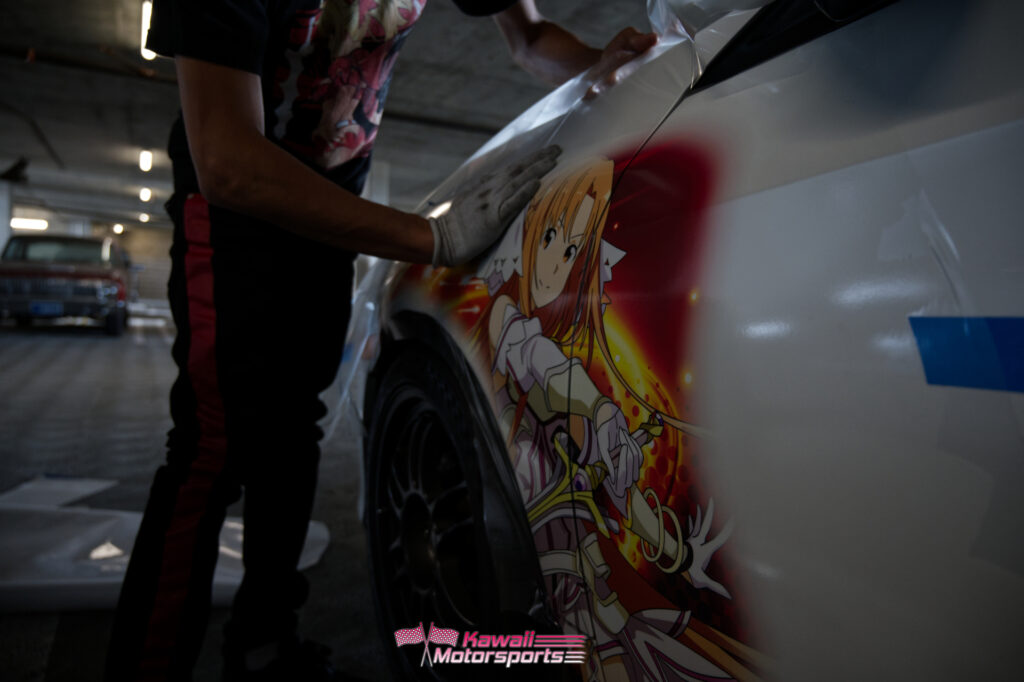 All applied, just ready to be cut and trimmed!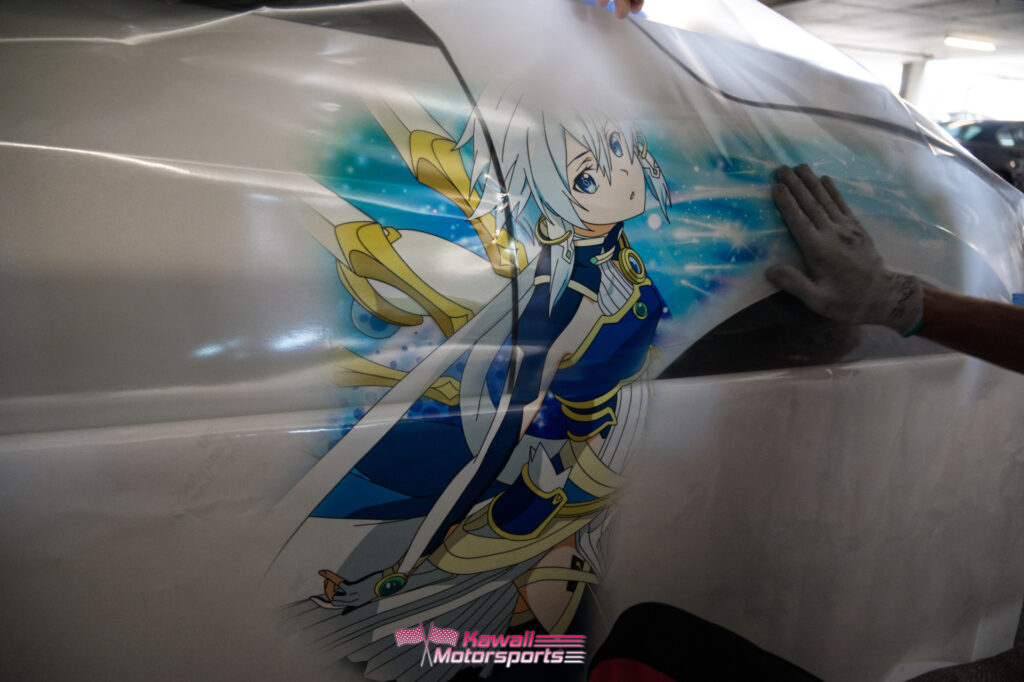 And to the other side.
Again, we had to make sure the surface is literally spotlessly clean.
We went over couple times to make sure there is nothing to be trapped underneath the vinyl.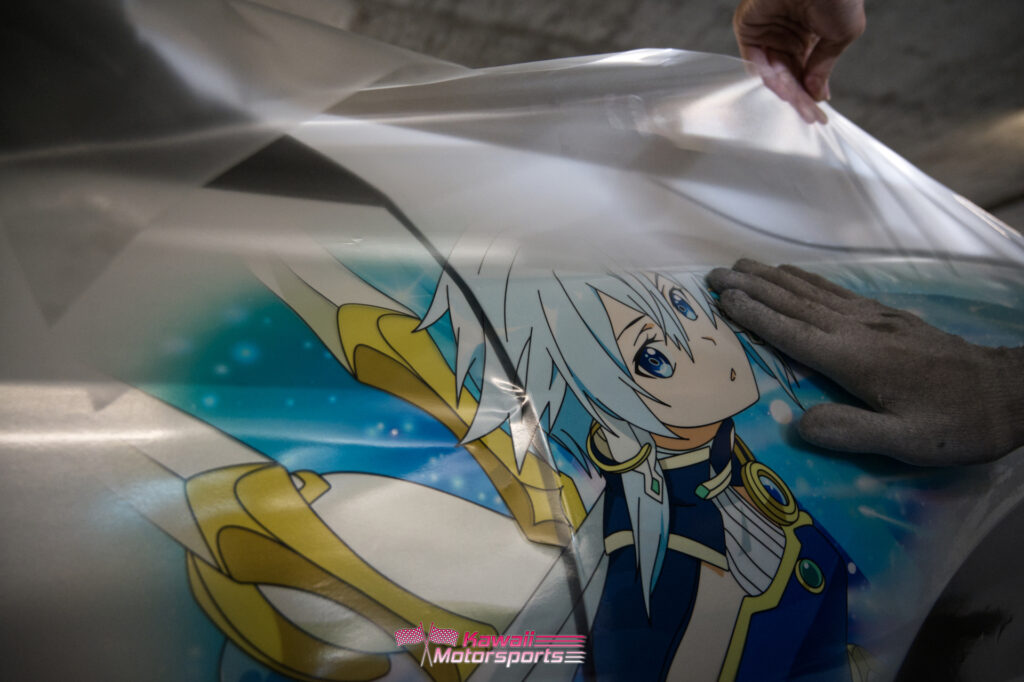 Here is another comparison of the wrap on surface vs not on the surface.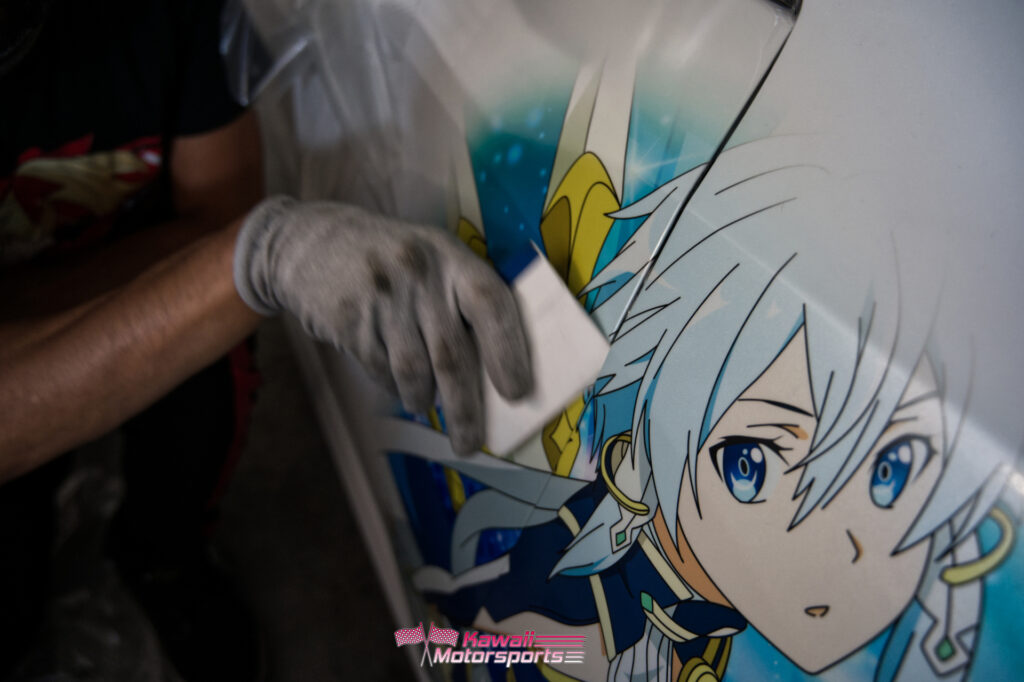 You can see the edges fading and that is the beauty of this material.
It can not only help you show off your original paint underneath, but also have this smooth soft fading effects like you would get with airbrush.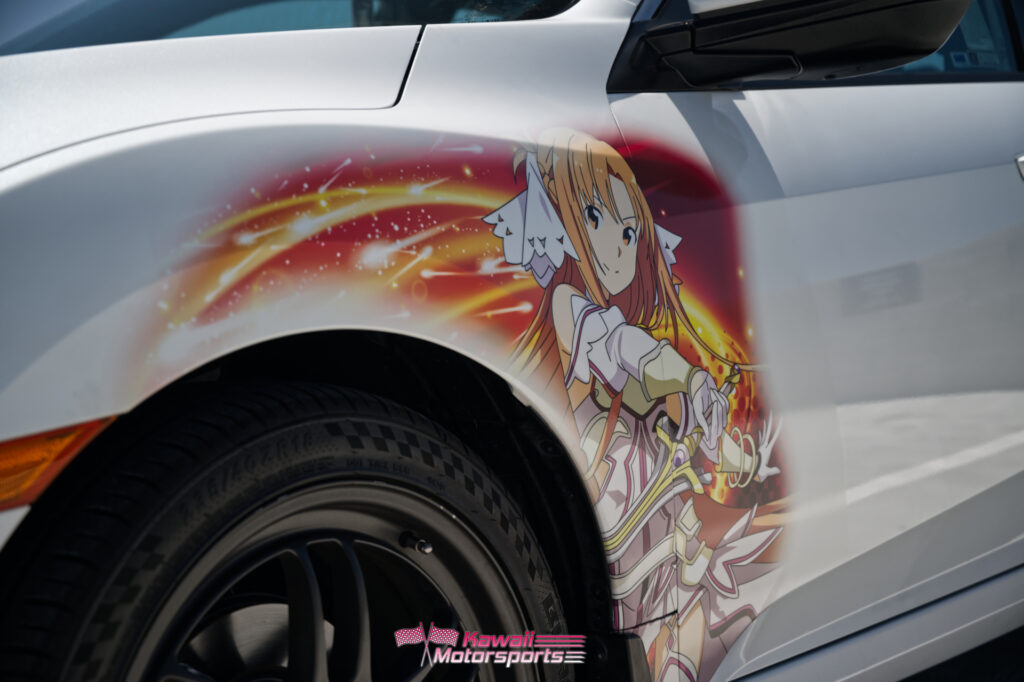 Now that it is done, we took it out in the sun to see how it looks!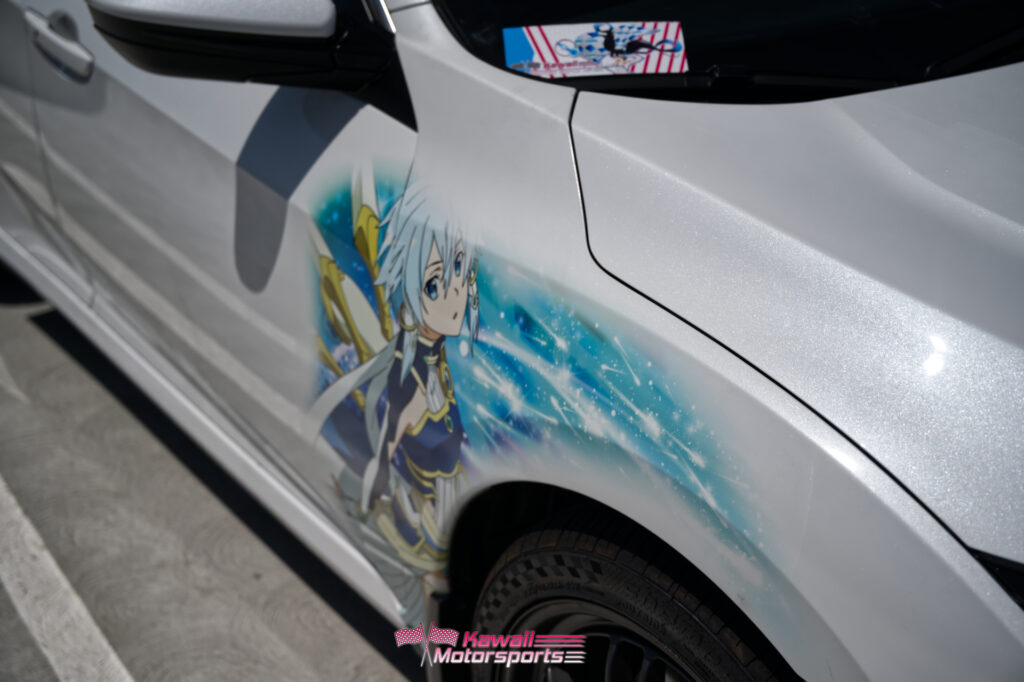 Under the sun, the faded parts and parts with lower opacity or lighter color shows the sparkle of the paint so well.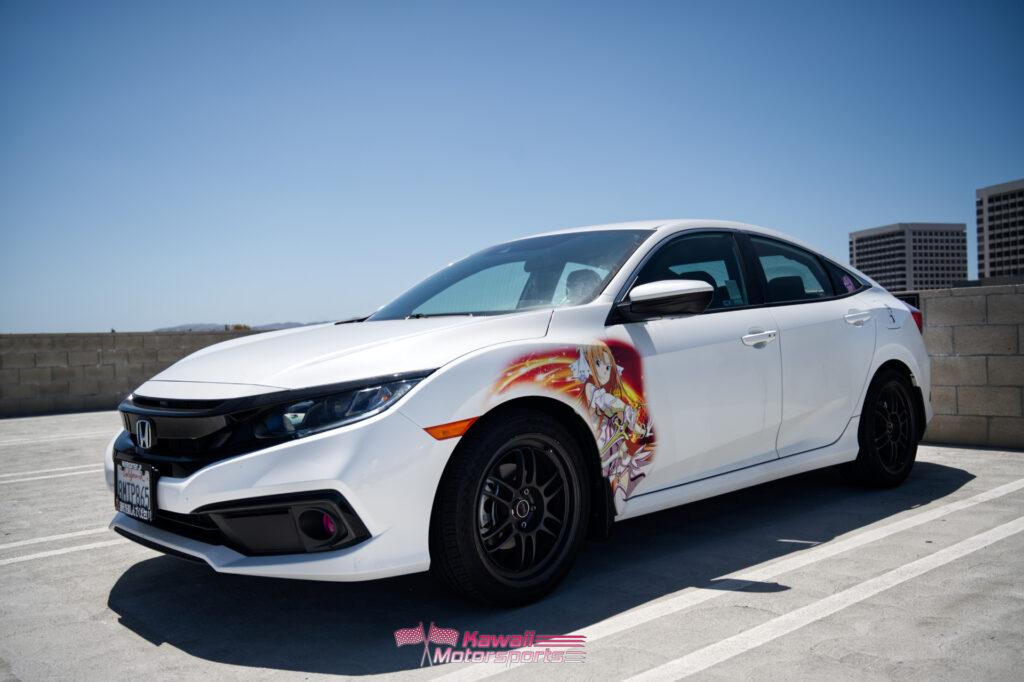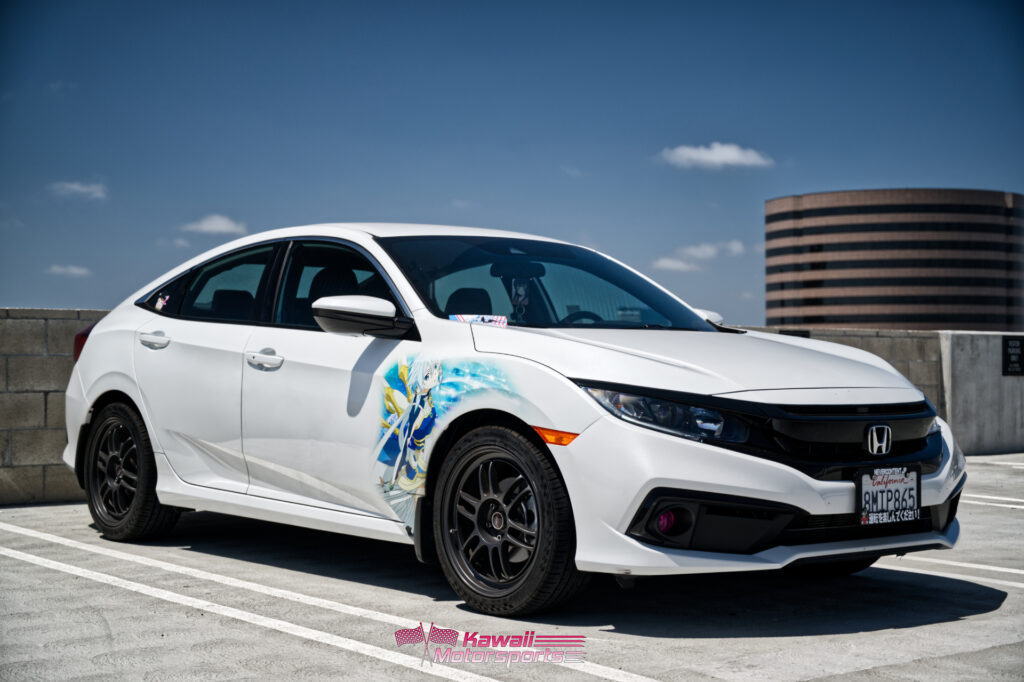 This subtlety of fender style seems to be catching popularity here on the stateside as well.
If you want an itasha but not quite sure if you want to fully cover your car, this can be a great way to experience the itasha lifestyle!
Car owner Instagram: @jamsal2112