This time, I would like to introduce one of our cars and that is Ben's Sailor Moon themed Ford Mustang!
This is actually his 2nd version of Sailor Moon itasha and it is always a different feeling to work on our own car.
Without any longer introduction let's check out his Mustang!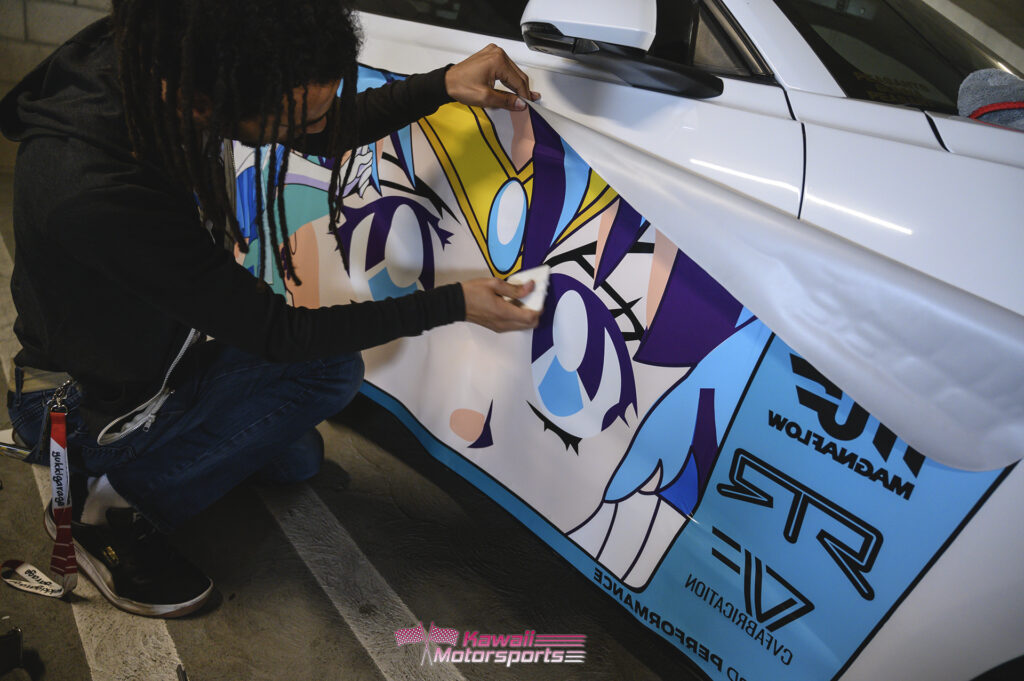 One notable thing about his car is mirrored logos on the right side, and another thing is that the two sides are different color schemed.
The mirrored logos are actually quite popular but we still seem to get a lot of questions about it but it is definitely not a mistake!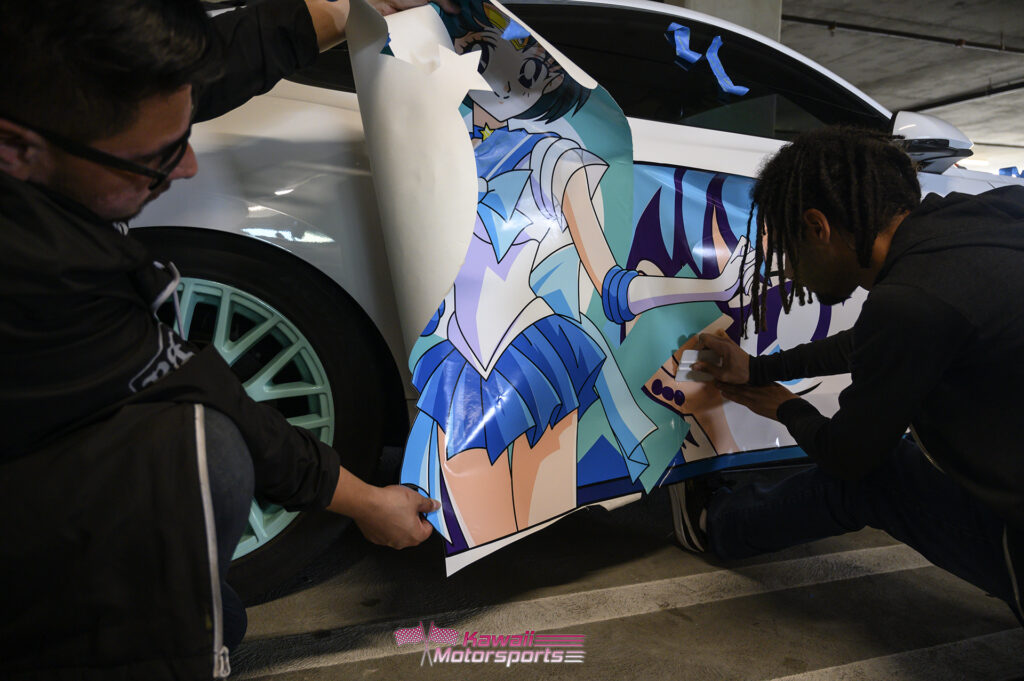 Although the logos in the front are printed on the same piece as the main livery, you can see the texts towards the back along with the stars are printed on separate pieces.
This is of course more time consuming but the difference of time it takes to apply everything is so minor that it is always worth taking that extra step and ensure every logo is placed more precisely!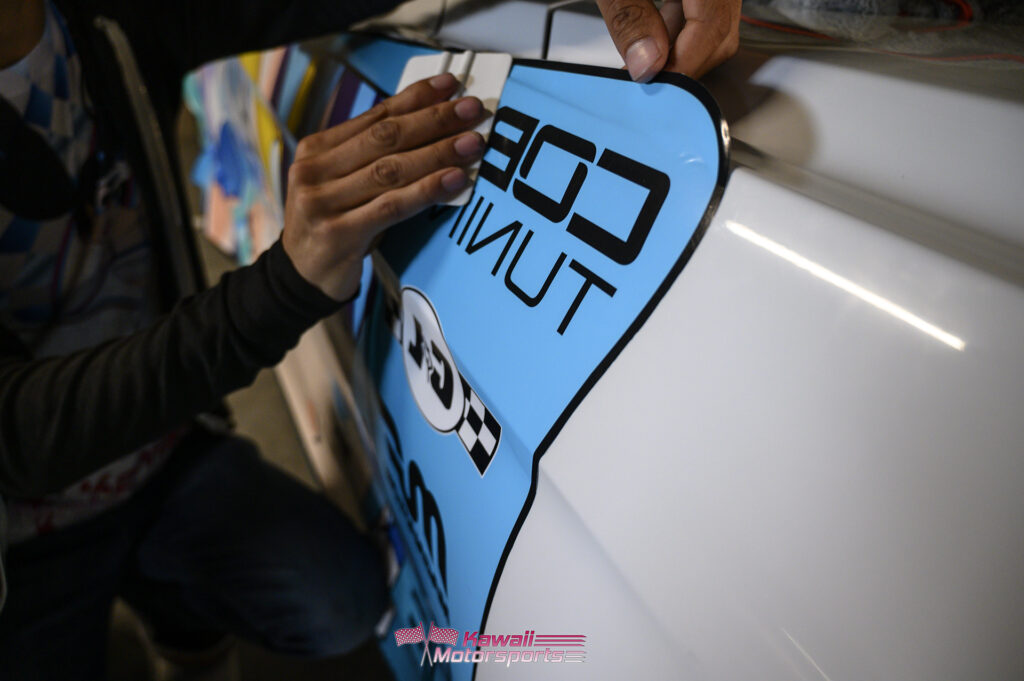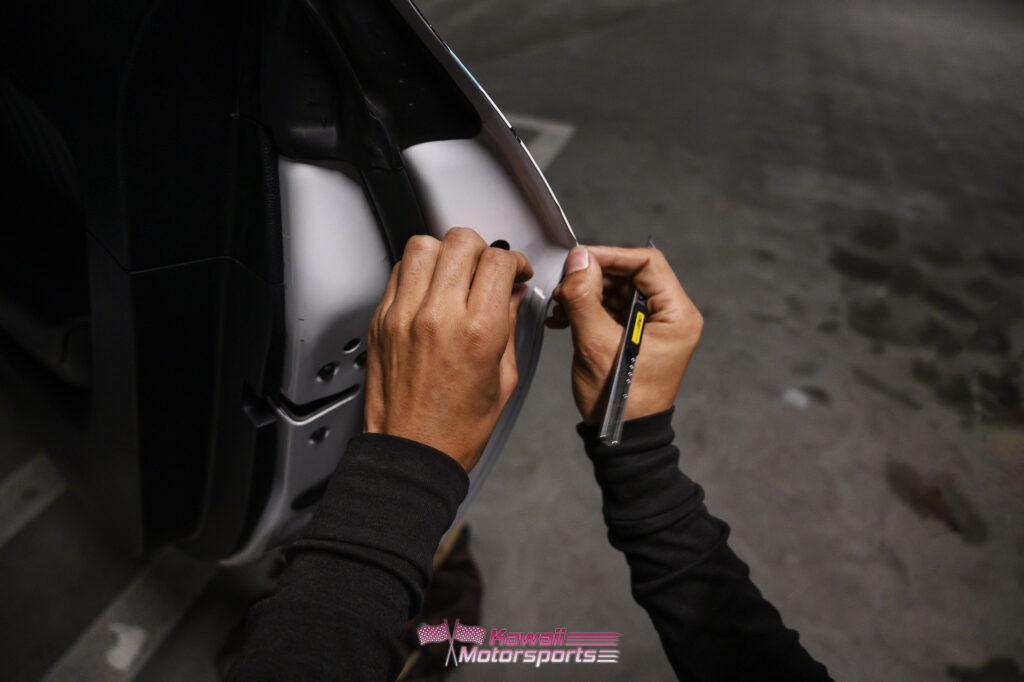 My favorite part of wrapping is cutting and tucking.
It just feels so satisfying and relaxing.
If the blade would stay sharp forever I think I could just keep cutting!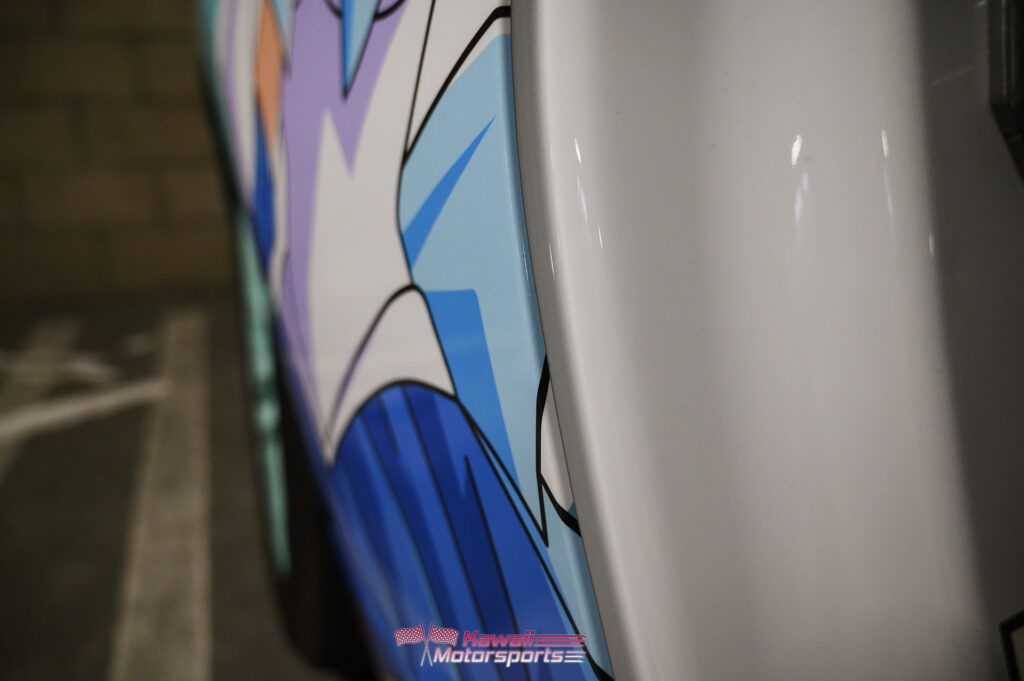 The completion of tucking announces the end of the application for this side.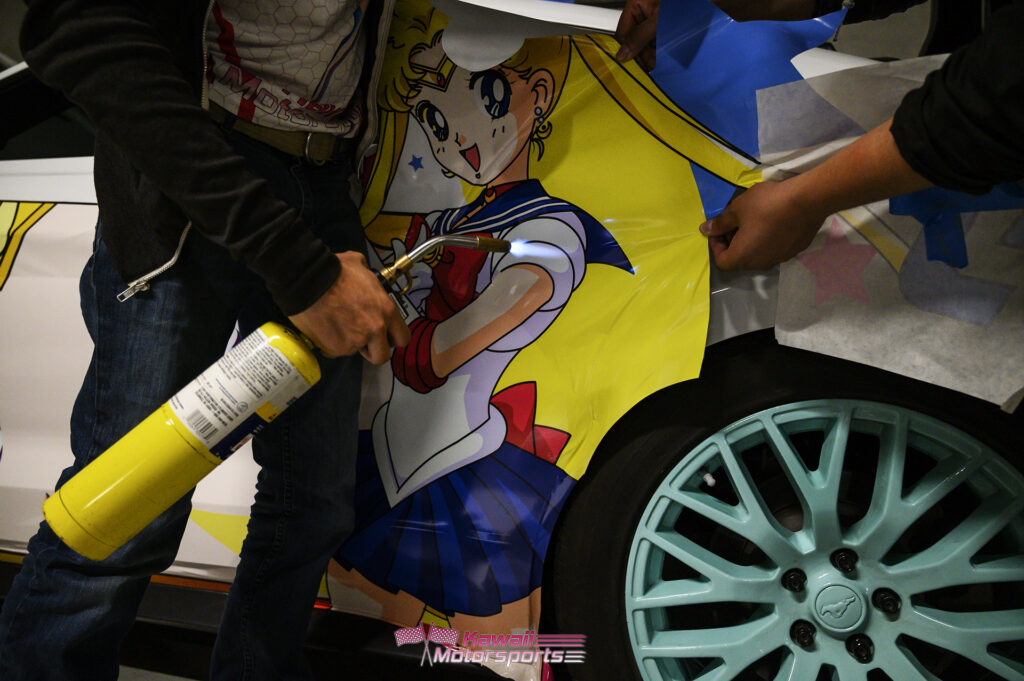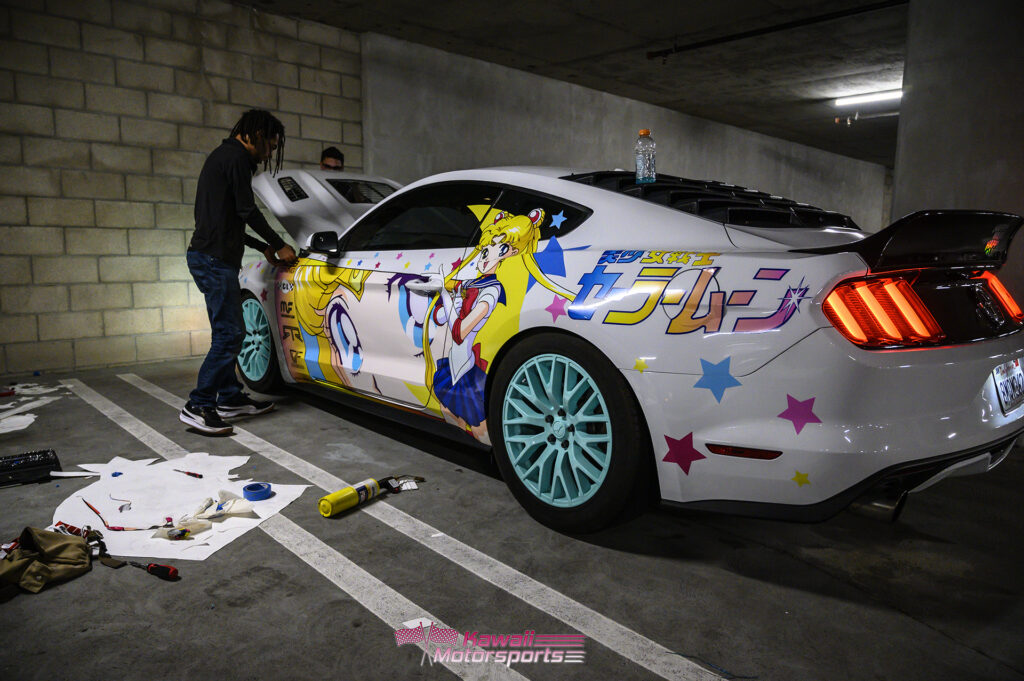 With the application of the 2nd side coming to an end, we were all excited to see the finished product.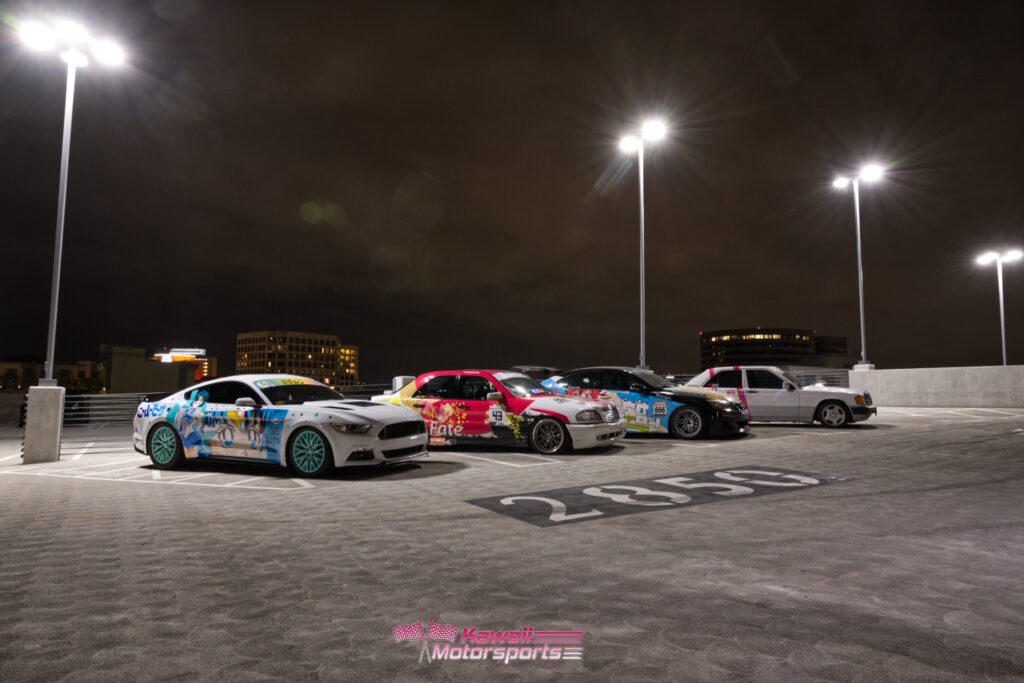 And to finish off the day, we took a family photo!
It really feels weird that just a couple months after this photo, two of the itasha in this photo are now reborn with new designs.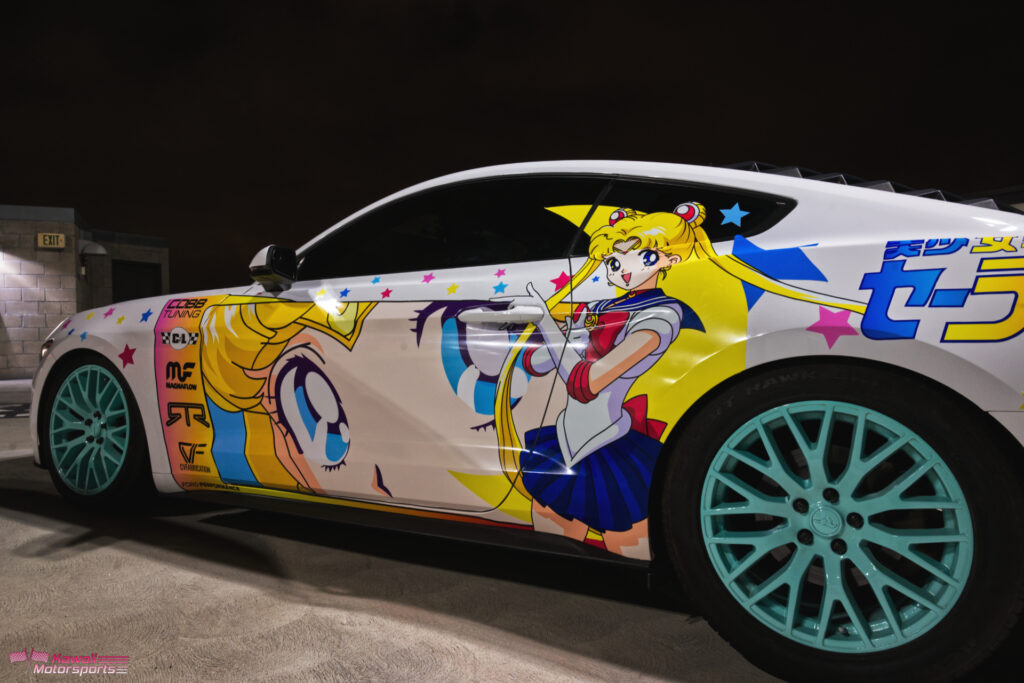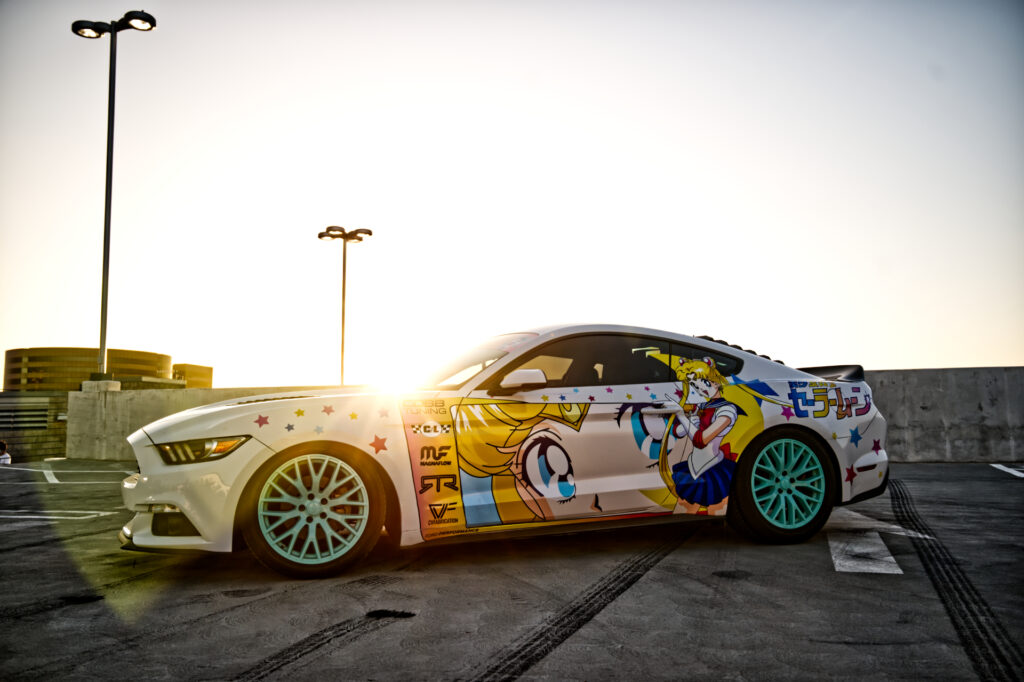 And that is Ben's Sailor Moon Mustang!