Civic is undoubtedly one of the most popular platforms for car lovers.
It has a rather long history with lots of aftermarket support and with the 10th generation bringing Honda's Type R back into the U.S. after Acura Integra Type R, it's had more attention from car people than ever.
We had an opportunity to work on Garrett's black Civic Si and result was very pleasing for us!!!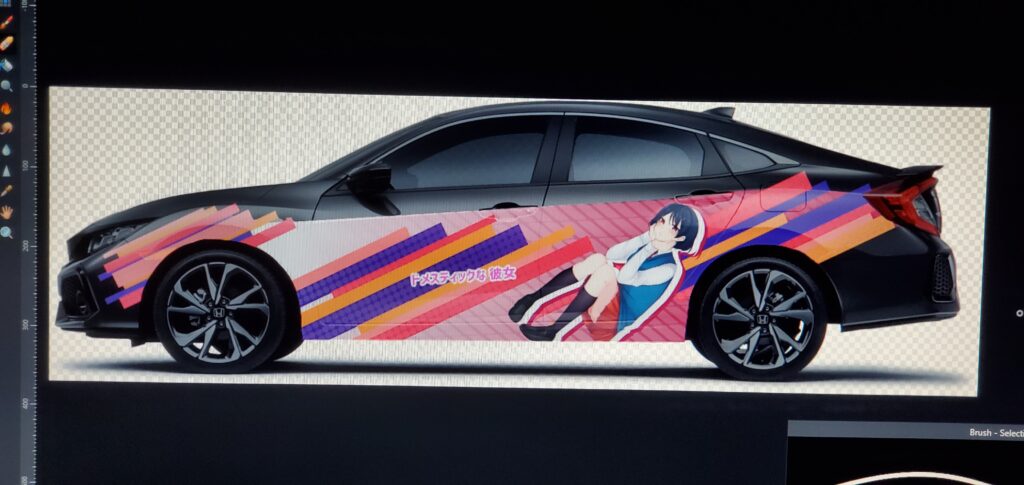 Of course, the first step to any design is… Well…? Designing!!!
After few editing, we were able to get to the point where the client was 100% satisfied.
And so the application began.
We started from the hood and worked our way to the sides.
The secret we have for this specific car is that we made this double layered.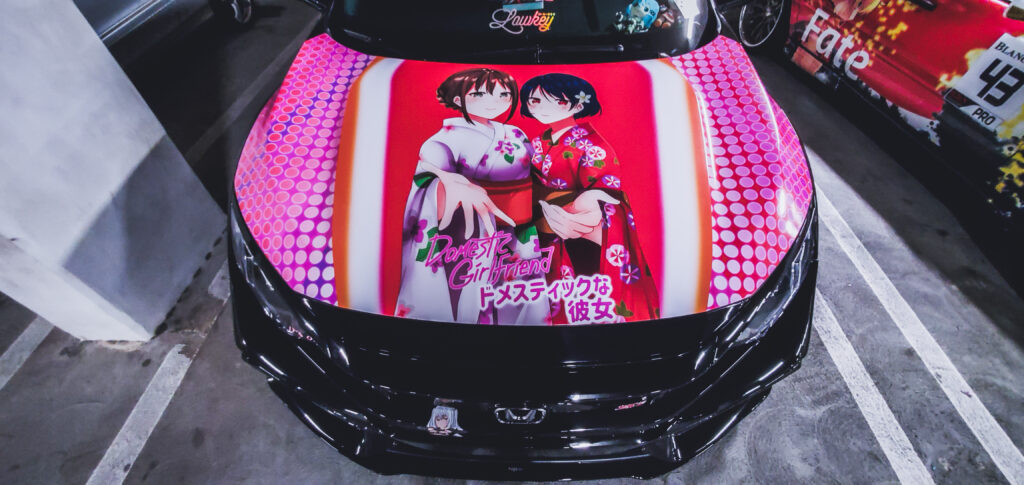 There are always people who cannot choose whom to go with in terms of characters so this would be a good option for them.
Multiple characters like we have two here!!!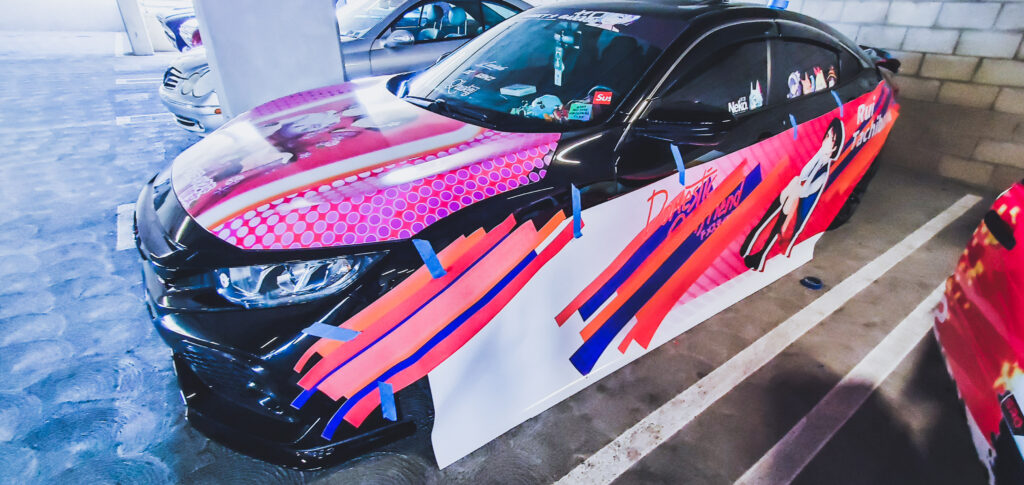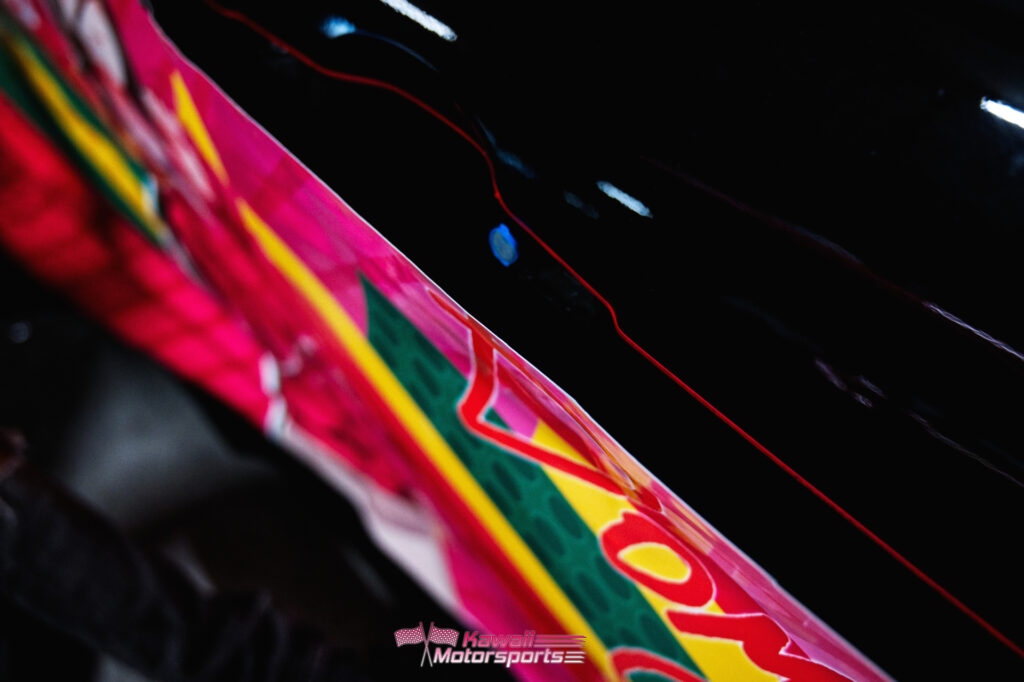 Next up we moved onto the sides.
If you look at the design plan, the top is perfectly straight following the body line.
Because vinyl can slightly change form as the application process goes, we applied a strip of cutting tape for that straight cut.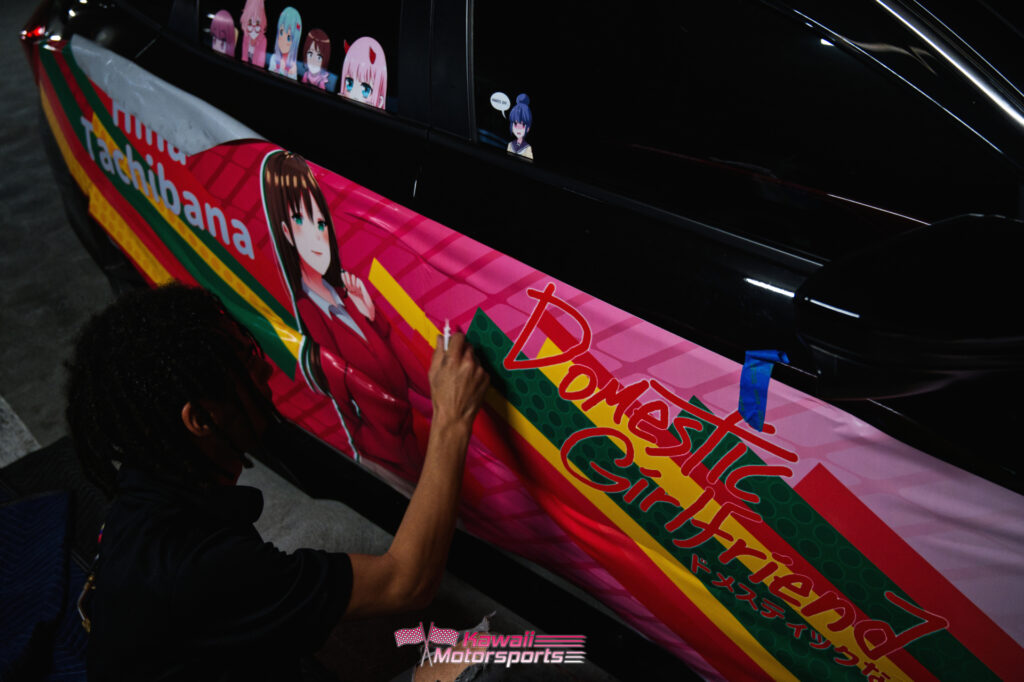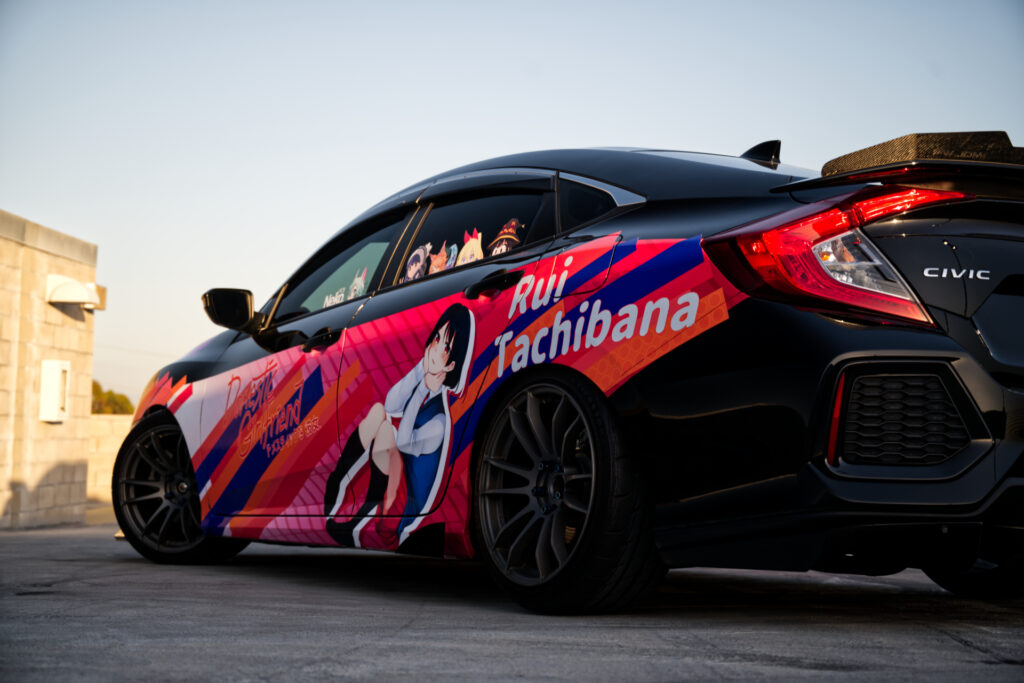 After some hours of application, the black Civic got some new colors!!!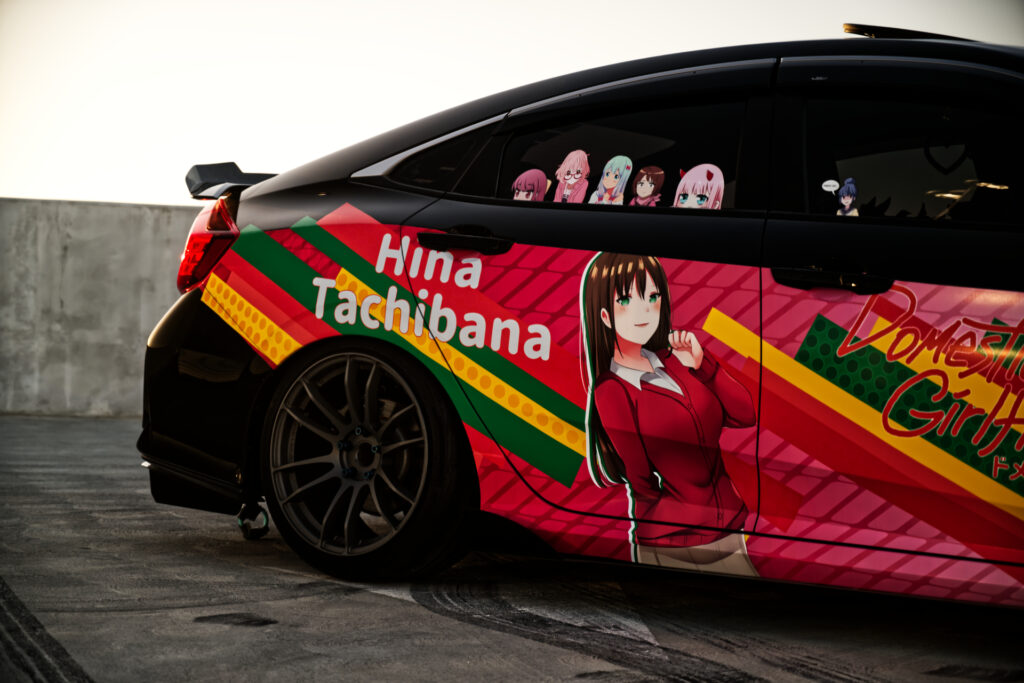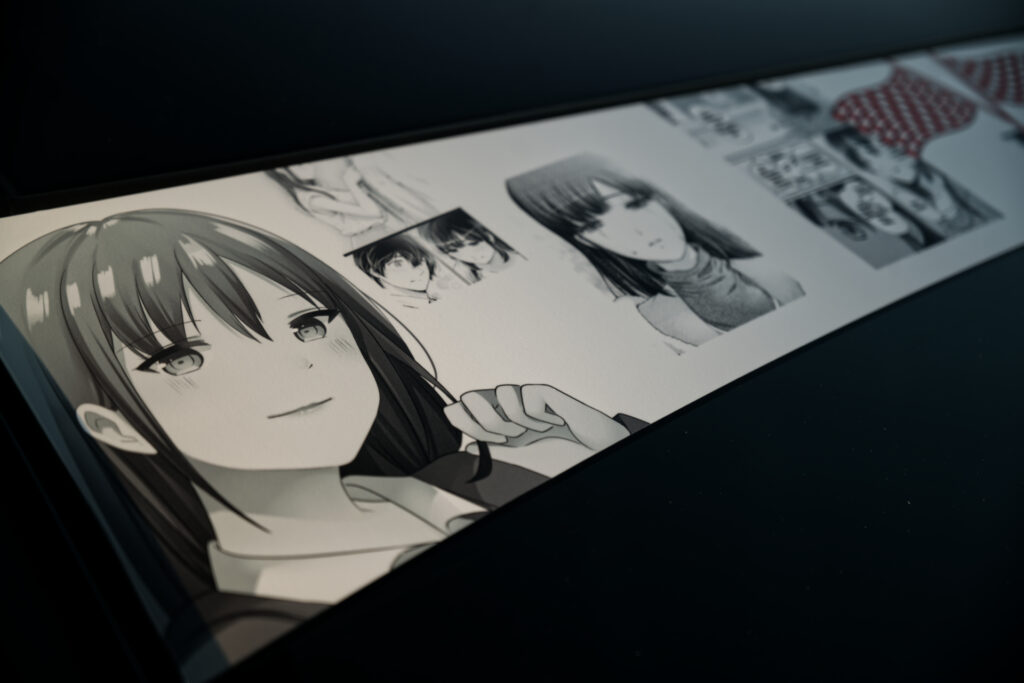 And of course matching banner!!!
This grayscale style really got to me and I might have to try for my next banner.