One thing I love about designing itasha is that oftentimes, I get to discover some anime I ended up missing.
Since it is important for me to stay true to the original work which the character the itasha is having, I always watch or research the corresponding show beforehand to get an idea of what it is about.
I have had plans to watch Fire Force for a long time but never had the time for it.
So this was a perfect timing for me to finally watch the show AND get the work done!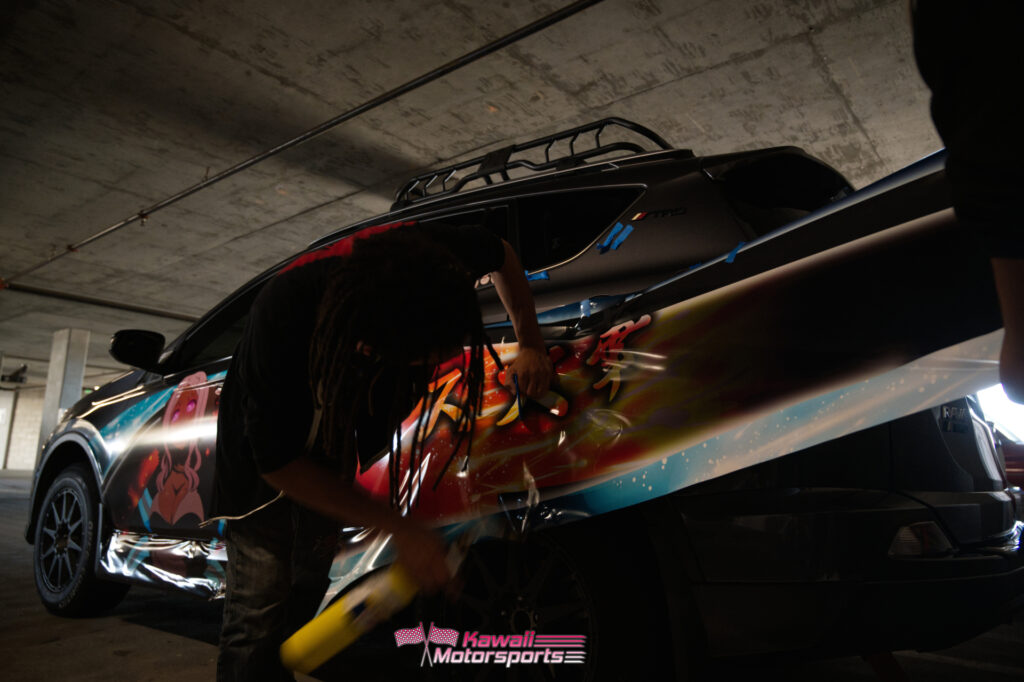 Despite the vehicle being relatively big, it was fairly simple to work with due to its flat surface.
With this car, I think the hardest part was actually putting the door handles back in after wrapping was done, and not wrapping itself!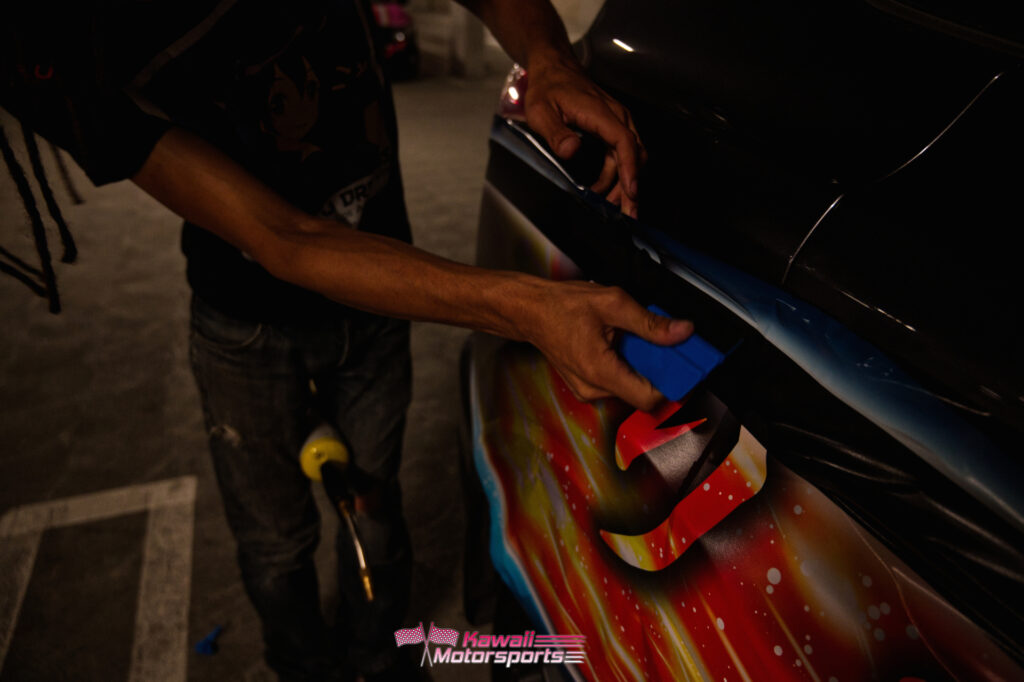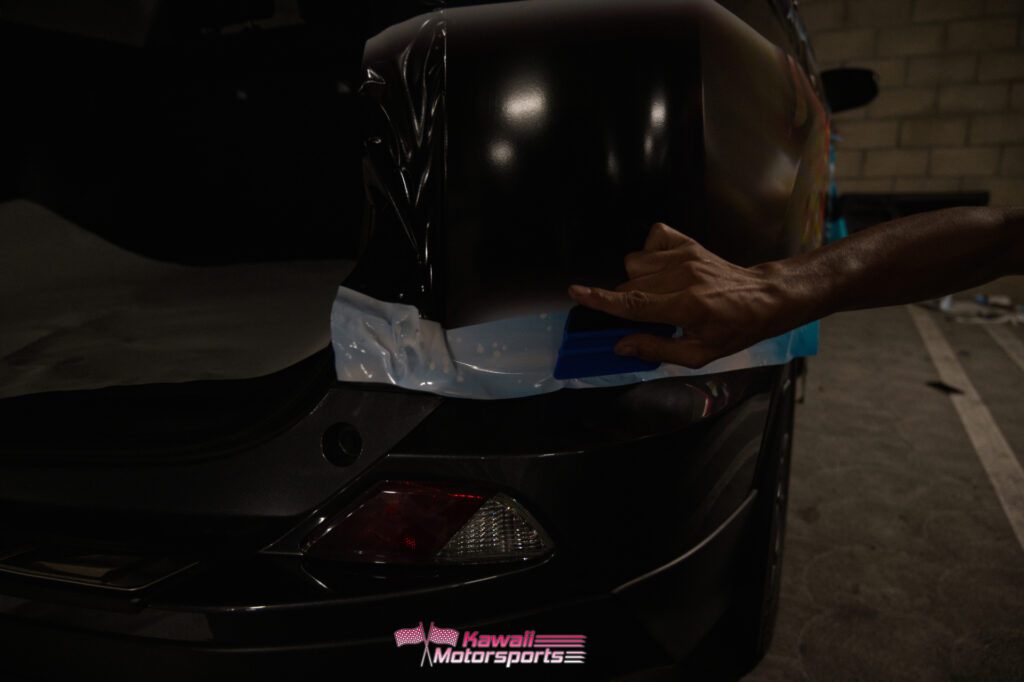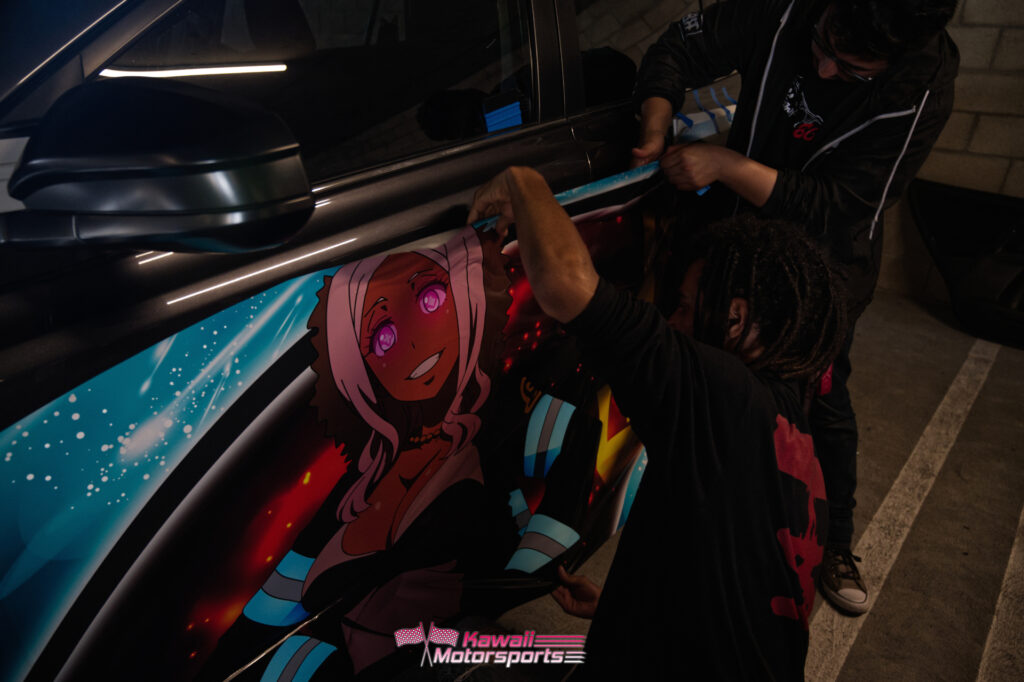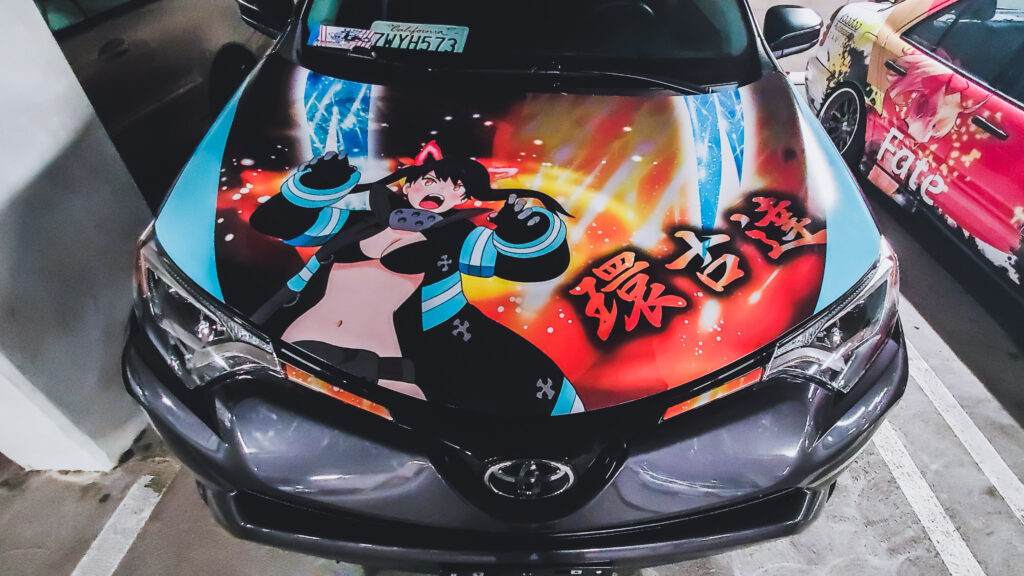 Unlike most of our work, this time we decided to work on the sides first then do the hood later.
And again, here is another example of an itasha with two different characters!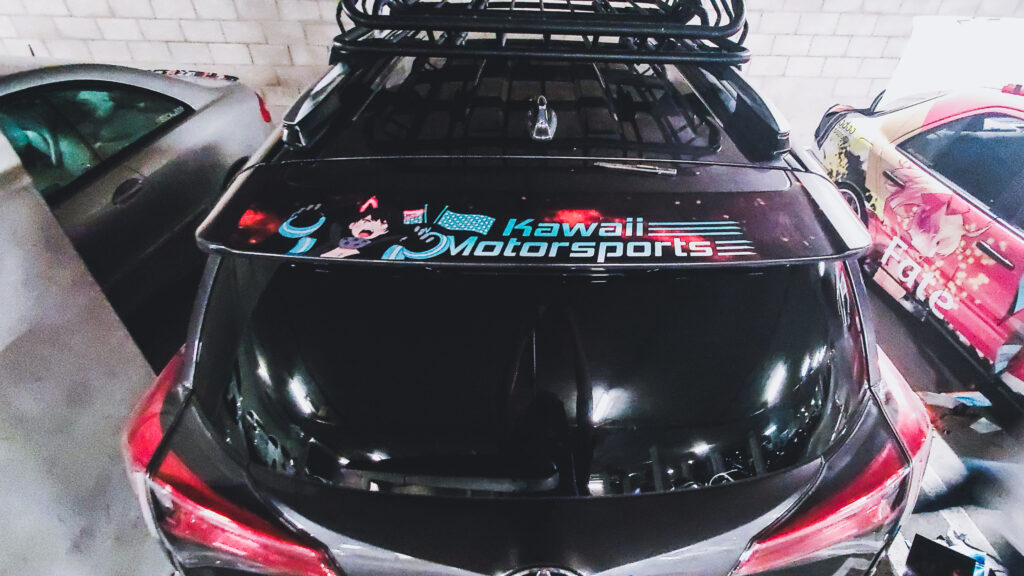 By this time around, I think it is obvious we always make a banner to go with the design for a little extra satisfaction of our customers.
However, since this car already had a banner on, we repurposed it and made it a spoiler wrap instead of banner.
Spoiler and wing wraps are always a nice touch and this was not an exception!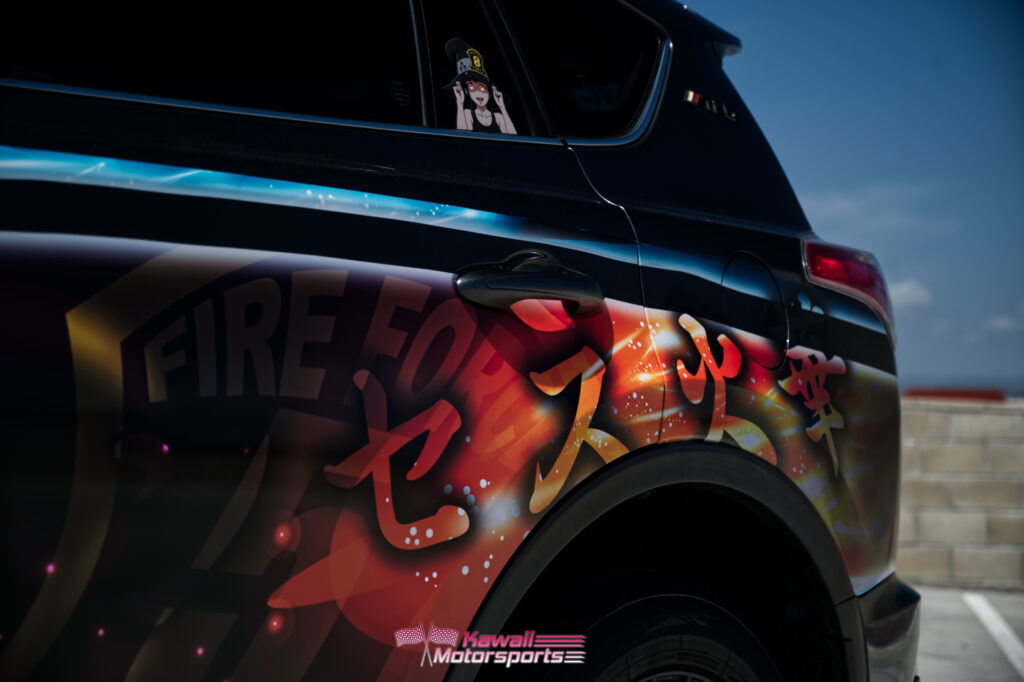 The characters belong in different forces, with each numbered.
You can see the fainted emblem for Fire Force #5.
I thought it would be cool to make it into a 3D object like an actual badge but with the background effects, it is unfortunately not so obvious that it is indeed 3-dimensional… (sad face :'c )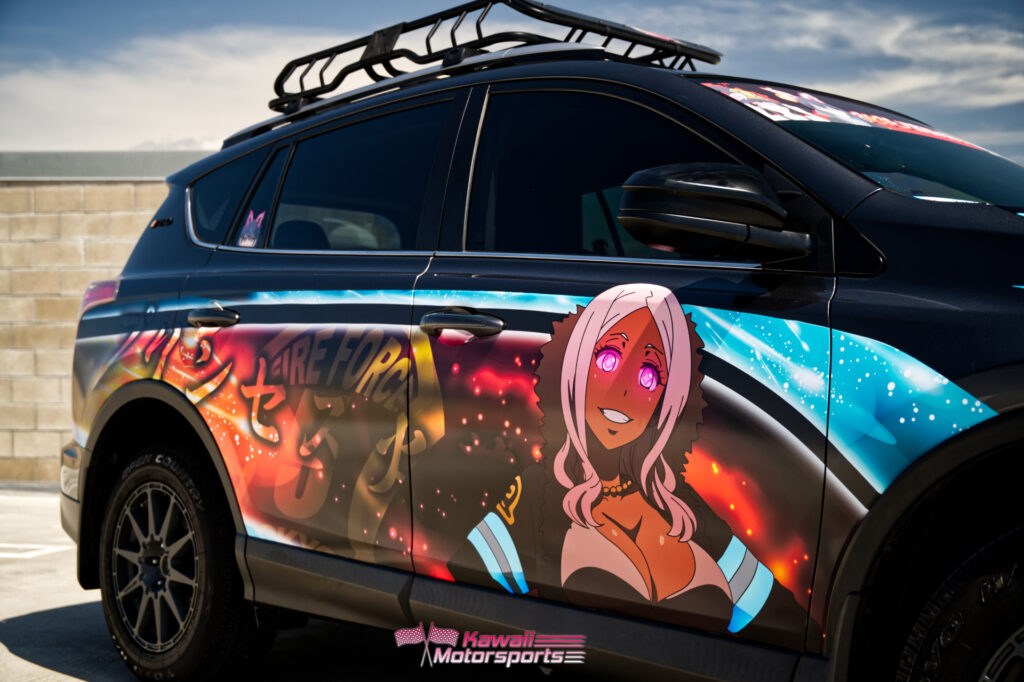 I think overall, it is yet another amazing work.
Personally, I feel like the characteristics of the RAV4 goes so well with the theme of the car.
It just looks like it's now ready to join the force and go into harsh fires!